Catheon Gaming and Chainlink Labs Patnership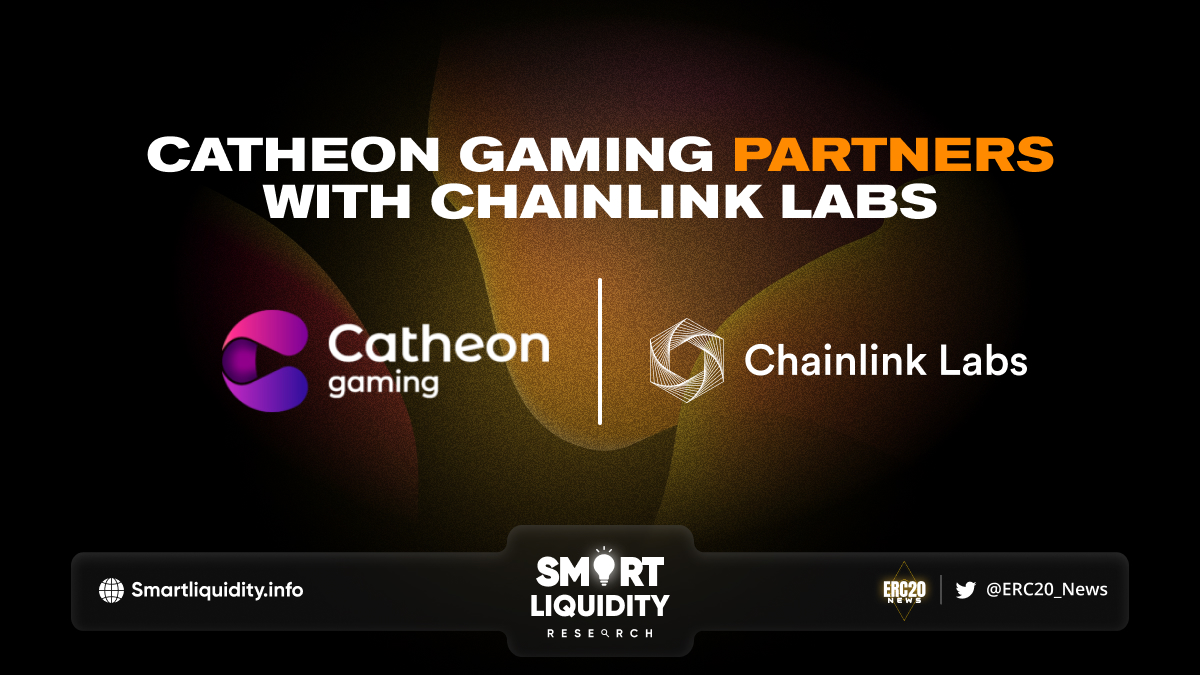 Catheon Gaming and Chainlink Labs are partnering to support the next generation of GameFi dApps. This new partnership aims to connect our ecosystem projects with industry-leading Chainlink oracle services and the vast Chainlink ecosystem.
Partnership Details
Catheon Gaming is a Web3 gaming ecosystem and accelerator platform ranked by HSBC and KPMG as the #1 Blockchain Emerging Giant in the Asia Pacific region. Catheon Gaming and Chainlink Labs are working together to accelerate the adoption of innovative, ambitious, and promising blockchain gaming and metaverse projects from across the globe.
This channel partnership enables us to collaborate with Chainlink Labs to help accelerate the adoption of blockchain-based games. As a result of this collaboration, we will now be able to work together on marketing programs that boost the growth of the projects and our ecosystems.
About Chainlink Labs
Chainlink Labs is the leading provider of secure and reliable open-source blockchain oracle solutions, enhancing smart contracts by connecting them to a wide range of off-chain data sources and computations, such as asset prices, web APIs, IoT devices, payment systems, and more. Chainlink Labs is dedicated to the development and integration of Chainlink as the standard decentralized oracle framework used by smart contracts across any blockchain.
About Chainlink
Chainlink is the industry-standard Web3 services platform that has enabled trillions of dollars in transaction volume across DeFi, insurance, gaming, NFTs, and other major industries. As the leading decentralized oracle network, Chainlink enables developers to build feature-rich Web3 applications with seamless access to real-world data and off-chain computation across any blockchain and provides global enterprises with a universal gateway to all blockchains.
About Catheon Gaming
Catheon Gaming is a fast-growing integrated blockchain gaming and entertainment company globally, with a portfolio of 25 games. The company's flagship franchise, SolChicks, entered the market following successful fundraising from various venture capital investors, institutions, and launchpad partners. The company brings technical, gaming, and marketing expertise together with deep roots in the blockchain industry. The company's strategy is to partner with leading game developers and IP-holders to incubate and launch "best-in-class" blockchain games and bring them to the widest possible audience.
🔽DETAILS:
https://medium.com/@CatheonGaming/catheon-gaming-and-chainlink-labs-establish-channel-partnership-to-accelerate-gamefi-adoption-a0339667c62e