K-3 Kingdoms Integrates Chainlink VRF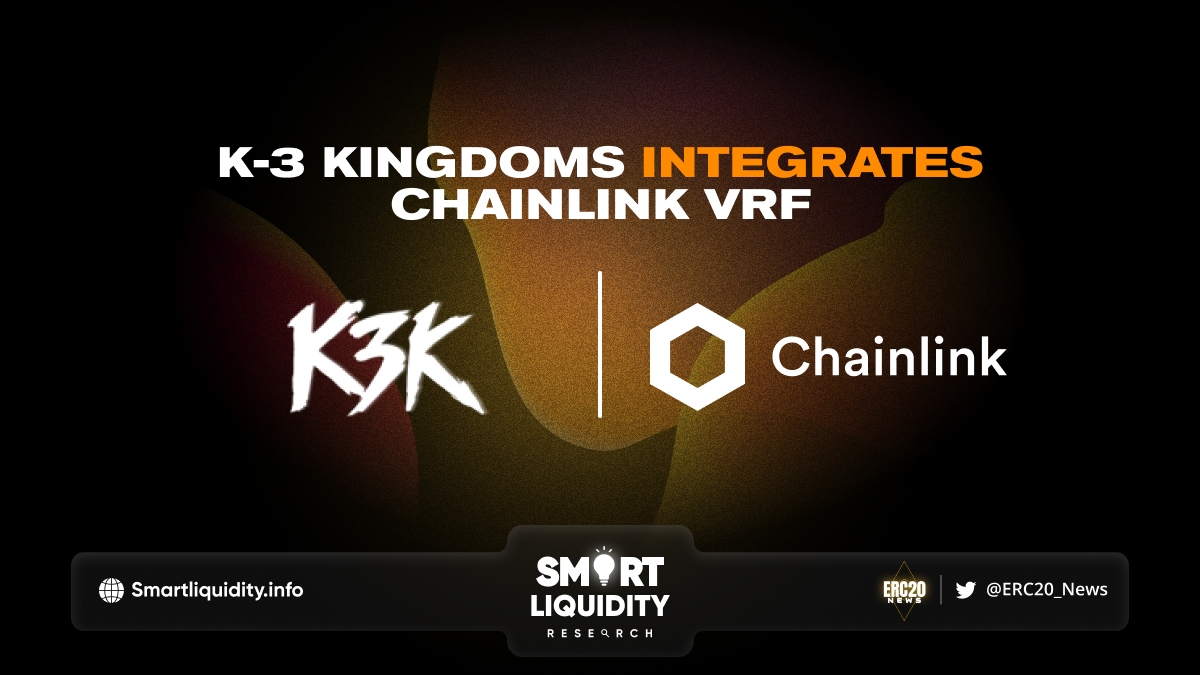 (K3K) — a blockchain-based game — has integrated Chainlink Verifiable Random Function (VRF) on BNB Chain mainnet. By integrating the industry-leading decentralized oracle network, we now have access to a tamper-proof and auditable source of randomness needed to help fairly distribute the Warrior and Legend Hero NFTs that we issue on our platform. Ultimately this creates a more exciting and transparent user experience, as users can verify that everyone has equal access to the rarest NFTs.
K3K is an SLG (simulated life game) that can be played on both mobile and PC across the globe. It aims to create a sustainable ecosystem centered around its Warrior and Legend Hero NFTs, and $K3K and $TKT tokens. K3K team members have a long and successful history across various game development and P2E projects.
About Chainlink
Chainlink is the industry-standard Web3 services platform that has enabled trillions of dollars in transaction volume across DeFi, insurance, gaming, NFTs, and other major industries. As the leading decentralized oracle network, Chainlink enables developers to build feature-rich Web3 applications with seamless access to real-world data and off-chain computation across any blockchain and provides global enterprises with a universal gateway to all blockchains.
About K-3 Kingdoms
"K3K will make you forget about E and focus on P."
K3K has launched the NFT collection using the Asian-friendly Three Kingdoms IP to form a solid community, with the launch of a stable economic system and fun-oriented GameFi project.
After the game is released, players can develop their own territory in the lobby to build an economic system, and based on this, they can participate in two game modes, PvP, and MMO, to earn rewards based on their contribution.
🔽DETAILS:
https://medium.com/klay-3-kingdoms/k-3-kingdoms-integrates-chainlink-vrf-to-help-power-random-and-fair-nft-distributions-42fbac9511ee