Carrieverse partners with TNT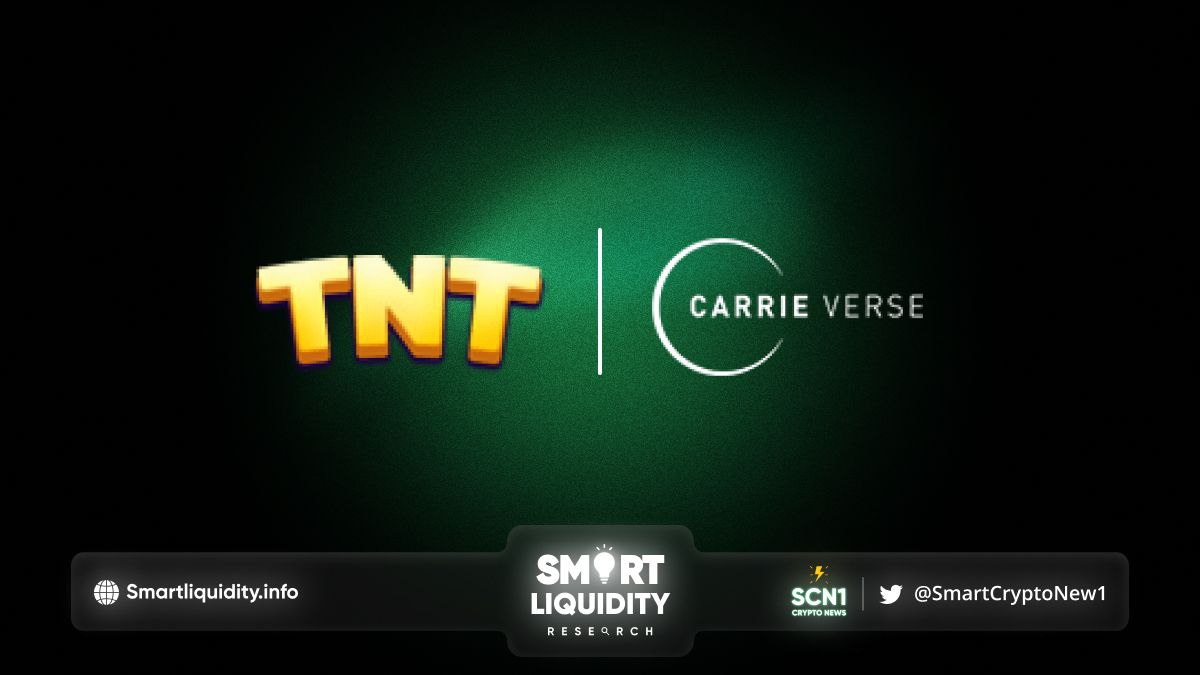 Carrieverse partners with TNT Game, a global gaming development company that has been trusted with the mission to transform and redevelop 18 Web 2.0 games into Web 3.0. 
TNT/TIA platform will initially feature a total of 4 games, Swipe Brick Breaker, Bounce Brick Breaker, Fly Fish, and 2048 with many more to be released shortly as the platform makes its jump from Web 2.0 to Web 3.0.
Unlike the traditional P2E systems, where you enter the game and earn profits by making significant investments or purchasing NFTs, the TNT platform has a drastically lower playing threshold as you can participate in the games for free or through in-app purchases.
TNT/TIA GOAL AND MISSION
The platform's mission is to be the pioneer of the next X2E technologies generation. Provide users of its platforms with a unique experience. Its goal is to create a service on which people can play based on blockchain and to bring joy, entertainment, and technology to people worldwide at any time and place.
THE CARRIEVERSE PLATFORM
Carrieverse Inc. a joint venture between Carriesoft Inc. and Mantisco Inc. provides blockchain and metaverse platforms.
The Carrieverse is consist of a team of experts in blockchain and game publishing. Carrieverse strives for better technology and a better platform. They are on a mission to be the most beloved metaverse and game publishing company.
Carrie is loves by 500 million people around the world. A metaverse of gamified content closely related to the life of Carrie and her friends
ABOUT TNT/TIA
TIA is a global gaming development company. Trusted with the mission to transform and redevelop 18 Web 2.0 games into Web 3.0. In addition, TIA wants to release all these games in a completely new way on one single platform called TIA, giving them their personality. TIA plans on taking part to change future gaming and build a new digital world surrounding it. Currently, one of its 18 games has a total of 40 million downloads and 2 million monthly active users (MAU) from across the globe.
ABOUT Carrieverse
Carrieverse is building an ecosystem around projects such as the life-logging metaverse "Carrieverse". Web3 native game "SuperKola Tactics" and the IP-based NFT project "Kola From Space". It uses the governance token $CVTX and Cling wallet to fuel the ecosystem.
RESOURCES