Ruby Protocol Deployment On Optimism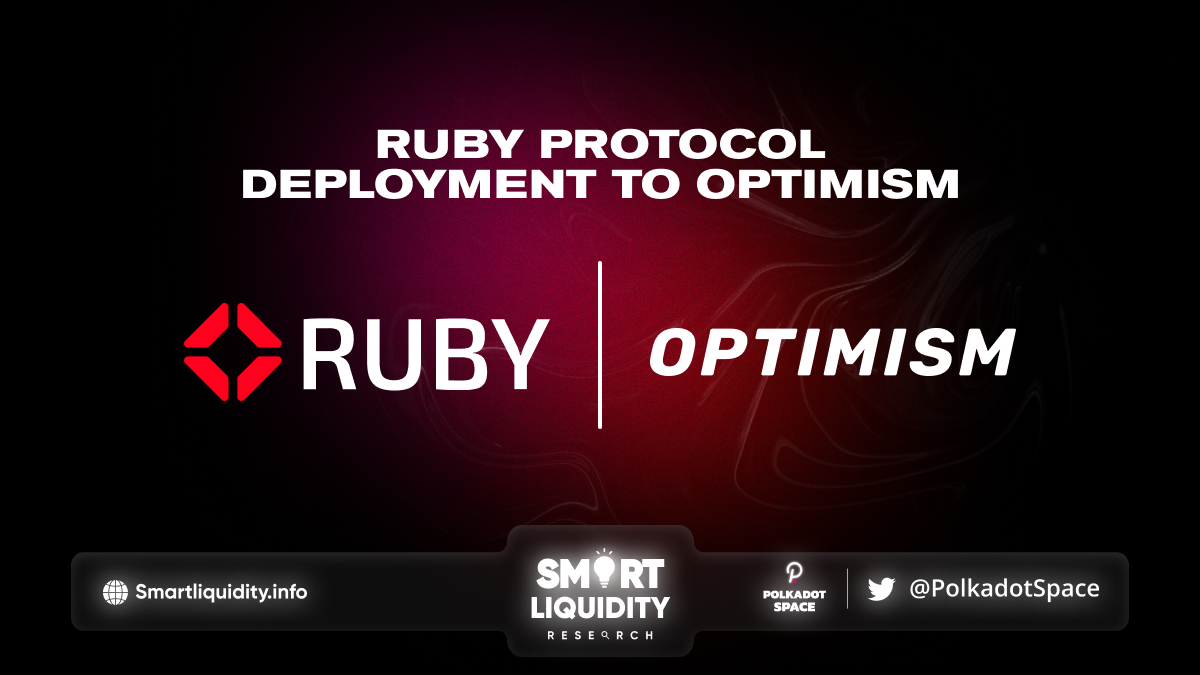 Announcement of

Ruby Protocol

Deployment on

Optimism
Ruby Protocol amplifies its reach by deploying our privacy and access control solutions on Optimism.
Thanks to Optimism's higher transactions per second and cheaper usage fees, it is an essential scaling solution for Ethereum and many others. Due to this development, many of the most used Web3 protocols are working with scaling solutions to offer a more significant user experience. We want to provide more.
Ruby Protocol is dedicated to building a private data management framework for Web 3.0 that proposes and implements a privacy layer interacting with the multi-chain ecosystem. They envision it as a fine-grained private data access-control gateway across different entities and organizations in the decentralized and traditional financial world.
Web3 vision in this super-connected space, Ruby Protocol must work with & learn from the most advanced Web3 projects. After all, in today's technical landscape, combined endeavors often produce synergies & make superior products for partners and end customers. So, again, they're thrilled to announce Ruby Protocol finally ready to go live on Optimism.
Why Deployment to Optimism?
Besides the advantages mentioned above, Optimism also makes technical integration easy and smooth for any partner.
With OVM, their fully-featured, EVM-compliant execution environment designed for the Layer 2 system, Optimism brings a different level of compatibility within the Layer 2 ecosystem. The Optimistic Virtual Machine is equivalent to the EVM, so the decision to move a dApp onto L2 is no longer architectural and complicated. It's simply a matter of deployment.
In addition, it has been observed that the network is excellent at attracting users, partners, & integrations while keeping its users loyal and satisfied. Statistically, many dApps are now deploy on Optimism pushing its TVL to increase to more than $500 million.
Ruby Protocol & Optimism
Ruby Protocol's deployment on Optimism will enable the community users & many privacy-conscious crypto enthusiasts to benefit from all the advantages mentioned above. However, in light of the PoC Launch, their tech team will primarily focus on access to cheaper & faster transactions.
One of the many plans is to join a diversified network of applications and communities. This milestone marks an important milestone in our journey toward complete decentralization.
About Optimism
Optimism one of the layer 2 scaling solutions. Powered by a technology called Optimistic rollups, which bundle large amounts of transaction data into digestible batches. The Optimism is much cheaper than Ethereum, & it's increasingly becoming popular with other layer 2 solutions.
About Ruby Protocol
Ruby Protocol a cross-chain, privacy-first infrastructure, powered by Polkadot. The layer-1 protocol utilizes Functional Encryption (FE) cryptography. Allows users to adopt a modular approach to data privacy and ownership. This solution allow users to encrypt sensitive information on-chain, can only be decrypt by holders of an approve private key.