Metaverse AI and EthSign Partnership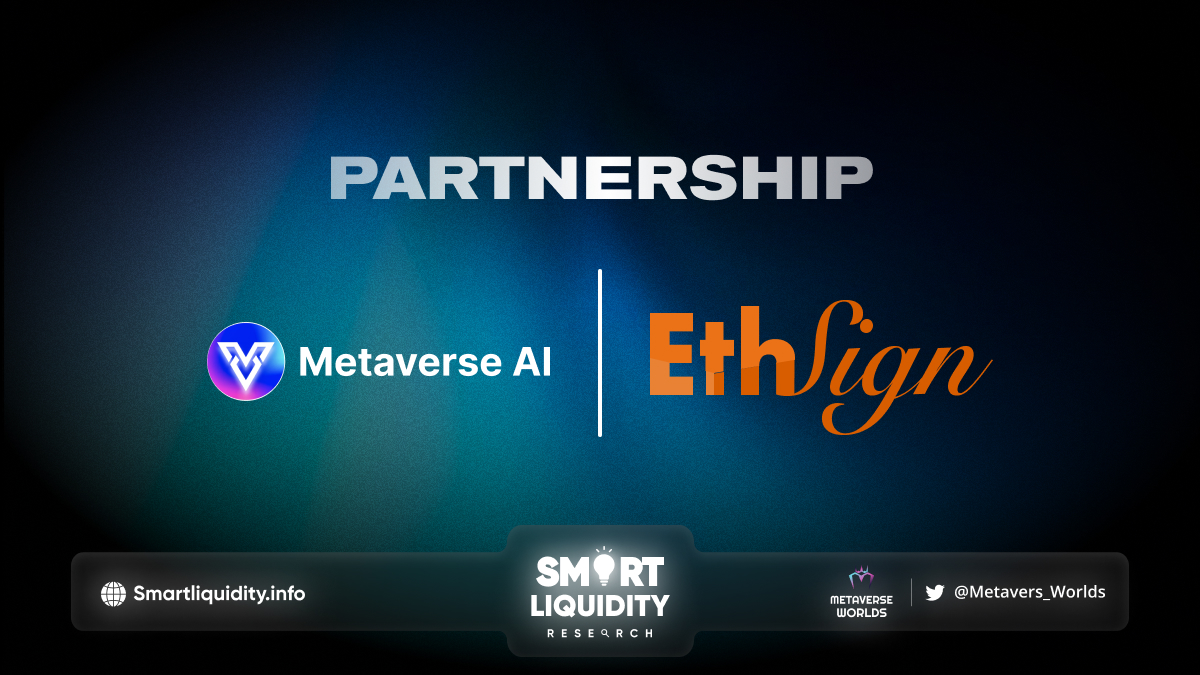 Metaverse AI is excited to announce a strategic partnership with EthSign, Revolutionizing the Digital Human Industry with Verifiable Trust.
The partnership between Metaverse AI and EthSign will allow the two companies to collaborate on various fronts. Including technical development, marketing, and user growth. EthSign provides a seamless interface between Web2 and Web3 by connecting legal agreements and smart contracts. Metaverse AI, on the other hand, is a leading player in the digital human and virtual celebrity industry. And providing cutting-edge digital avatar technology for the industry.
About EthSign
EthSign is a cutting-edge electronic signing platform on Ethereum that brings the power of decentralization and consensus-based verification to the signing process. EthSign connects the world of traditional legal agreements with the future of smart contracts, creating a seamless interface between Web2 and Web3.
About Metaverse AI
Metaverse AI is a global artificial intelligence (AI) & Web3.0 company building the Open Metaverse with advanced AI digital humans and mixed reality technology. The team has amassed extensive experience building VR/AR, social, and blockchain products for millions of active users on Facebook/Meta, Google, LinkedIn, Web3.0, etc. Metaverse AI has also been selected in NVIDIA's AI Inception to integrate with technologies.
SOURCE:
https://medium.com/@metaverseorg/metaverse-ai-x-ethsign-revolutionizing-the-digital-human-industry-with-verifiable-trust-91c4b5de0e44