Mekatek & Composable Strategic Partnership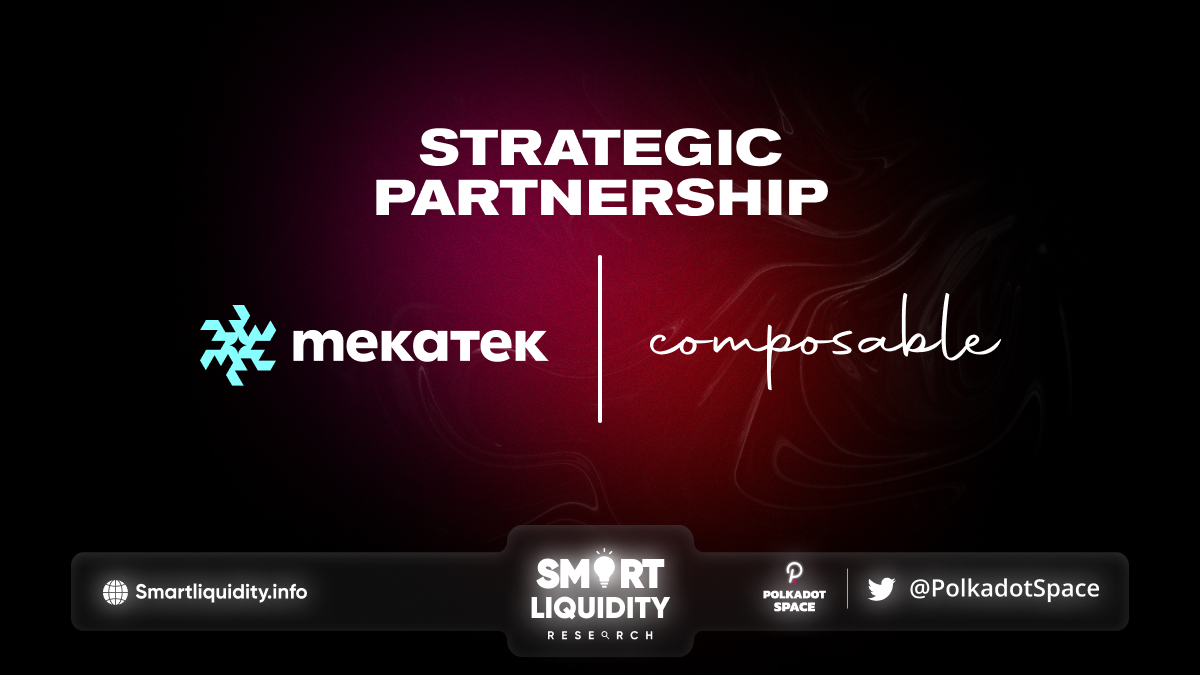 Mekatek

&

Composable

 Strategic Partnership
They are thrilled to announce a strategic partnership between Mekatek and Composable to solve cross-chain orderflow.
Think of it as transparent MEV capture between Polkadot, Near, Cosmos and potentially Ethereum.
The collaboration aims to introduce a permissionless system for cross-chain intent settlement, enabling seamless DeFi interactions across the IBC ecosystem. While maximizing the aggregate value for the entire supply chain — from end user to delegator.
As IBC expands, orderflow becomes more plentiful, leading to more opportunities, more value transfer, and more connections between IBC-enabled blockchains, where we can work together to create a more transparent and efficient cross-chain DeFi.
With the help of subsidized bridging fees, relayers like Composable's Hyperspace can operate sustainably through horizontal or vertical integration with builders.
They're excited to collaborate with Composable Finance on the first prototype of this system.
About
Mekatek
Mekatek building the first Maximum Aggregate Value (MAV) market place for the Interchain.
About Composable Finance
Composable Finance a developer-focused cross-chain smart contract platform for building next-generation interoperable applications facilitating cross-ecosystem communication. By leveraging the Composable tech stack, DeFi developers and end-users can perform cross-chain actions, while repositioning the overarching blockchain ecosystem as a network of agnostic liquidity and available yield. Composable allows users to tailor their experience to maximize for a desired parameter while minimizing ecosystem-specific decision making.