Clarnium and World of Defish Partnership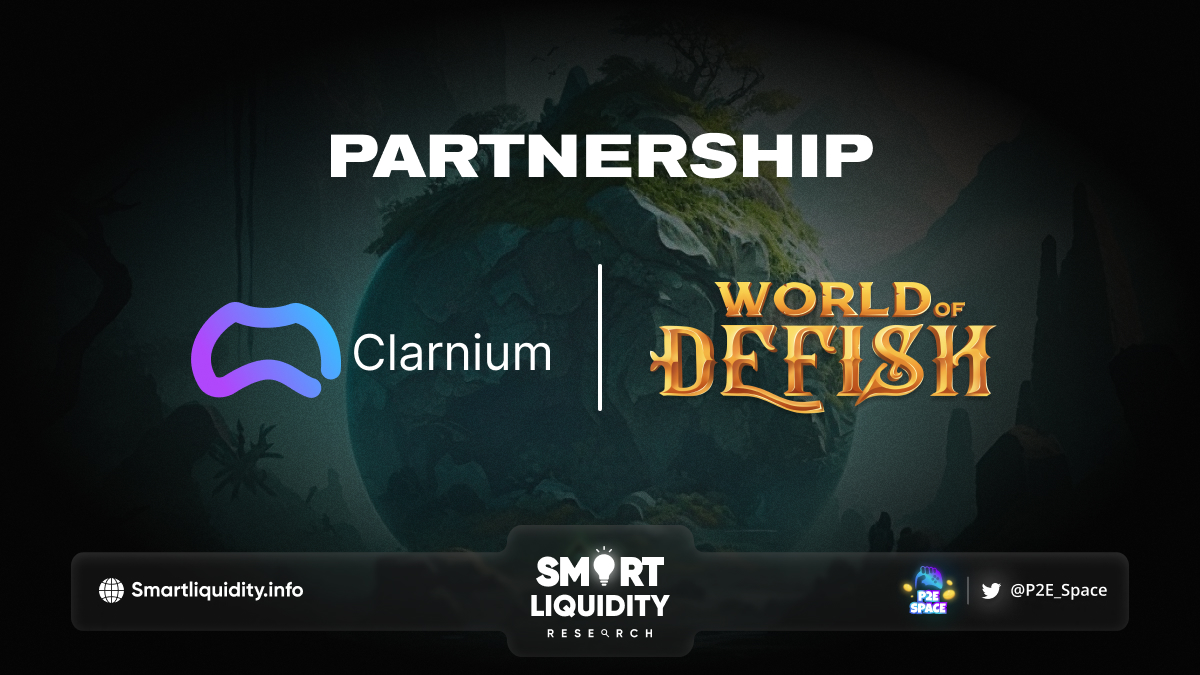 Clarnium, a WEB3 gaming distribution platform, is happy to announce its partnership with World of Defish, a decentralized NFT gaming universe running on BSC where players immerse themselves in the delightful underwater universe.
The synergistic relationship between Clarnium and World of Defish will enable both platforms to leverage their respective strengths. Clarnium's commitment to creating unique gaming experiences, coupled with World of Defish's perfect blend of collectible digital NFT fish and gameplay mechanics, will provide users with unparalleled access to immersive gaming ecosystems that redefine the way gamers interact, compete, and grow.
Vladislav Gavrutenko, COO of World if Defish : "Thrilled to partner with Clarnuim, we trust their promotion methods and appreciate their platform for a comfortable way of discovering WEB3 games."

Vadim Gurko, Co-Founder and CEO of Clarnium: "World of Defish looks awesome from gameplay, lore and economy perspectives! We at Clarnium are very excited to dive deeper into such a shark of GameFi on our platform!"
About World of Defish
World of Defish offers a way into a whole world of digital fishing with meditative gameplay, trade-based economy and active community. Catch and collect more than 200 unique fish NFTs using more than 600 upgradable equipment items and become the most famous and rich Captain in the Seven Seas!
World of Defish is a play- to-earn game in your browser, that is accessible to all. The functionality of the game is based on 4 main tasks – fish, play, earn, trade. Players immerse themselves in a fictional world where they go fishing, hunt mythical fish, enchanted materials and, of course, treasures – $WOD coins.
About Clarnium
Clarnium is a WEB3 gaming distribution platform, an ultimate environment for playing, research and game promotion. It creates the right environment and solutions where gamers' needs and interests come first. Clarnium ecosystem is a one-stop solution for low-barrier entry to GameFi and getting up-to-date knowledge and tools to revive your potential through all market opportunities.
SOURCE: MEDIUM