AFKDAO and Kingdom Story Heroes War Partnership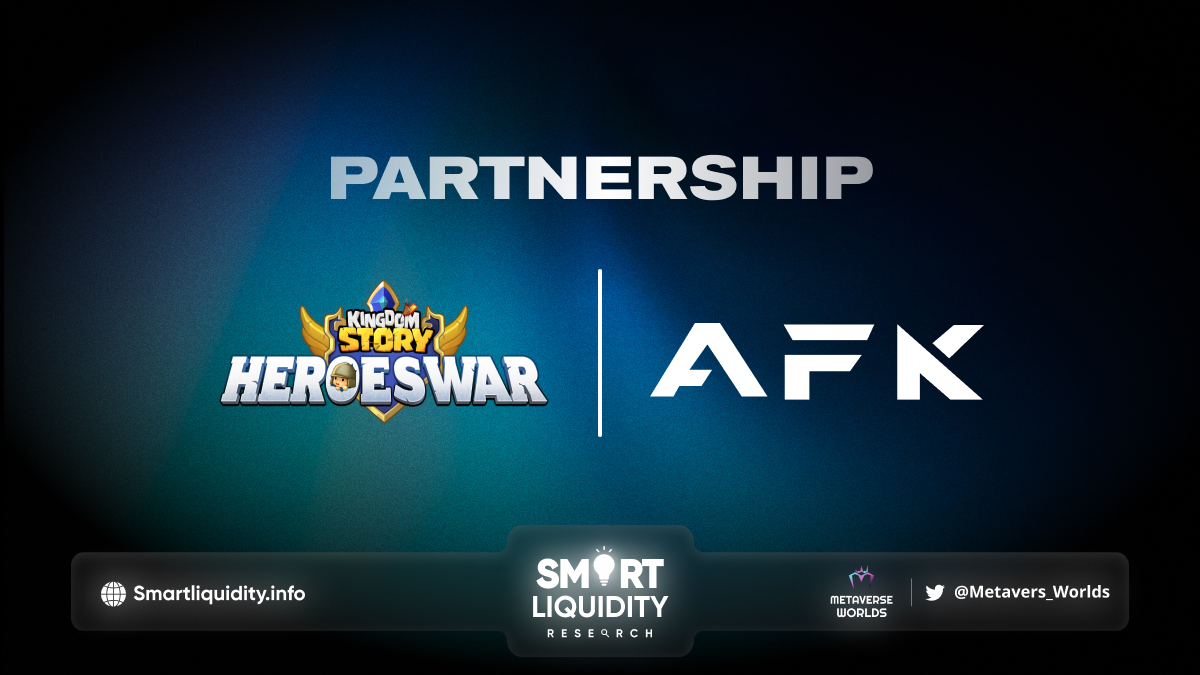 AFKDAO is excited to announce its latest partnership with Kingdom Story Heroes War, an NFT-based strategy RPG (F2P) game that is based on the Romance of the Three Kingdoms. 
The partnership between AFKDAO and Kingdom Story is an important milestone toward promoting the adoption of blockchain gaming and DeFi solutions in the wider community. By collaborating, the two companies hope to build a strong ecosystem that is beneficial to investors, developers, and gamers alike. This collaboration shows how AFKDAO and Kingdom Story shares the same vision for developing the gaming industry and empowering players worldwide.
About Kingdom Story Heroes War 
Kingdom Story: Heroes War is a Web3 Collecting RPG based on "Kingdom Story" box office hit proven by a global 5 million users. Kingdom Story is an RPG game based on the Three Kingdoms and has SNS elements. Therefore, it also contains content from business simulations that manage the territory along with the growth character contents.
About AFKDAO 
AFKDAO is a decentralized protocol that boosts the buildup of play-to-earn economies.
It provides potential investors an easy gateway to access investment opportunities in gaming and metaverse projects through initial game-asset offerings and automated play-to-earn strategies. It brings gaming projects, guilds, and players together from the commencement of a project.
Through the DAO governance, the community will be able to decide the portfolio games, admit guilds, and treasury strategies for the best interest of the DAO, creating the strongest and the largest player syndicate in the play-to-earn space.
SOURCE:
Medium