StellaSwap Collaboration With Prime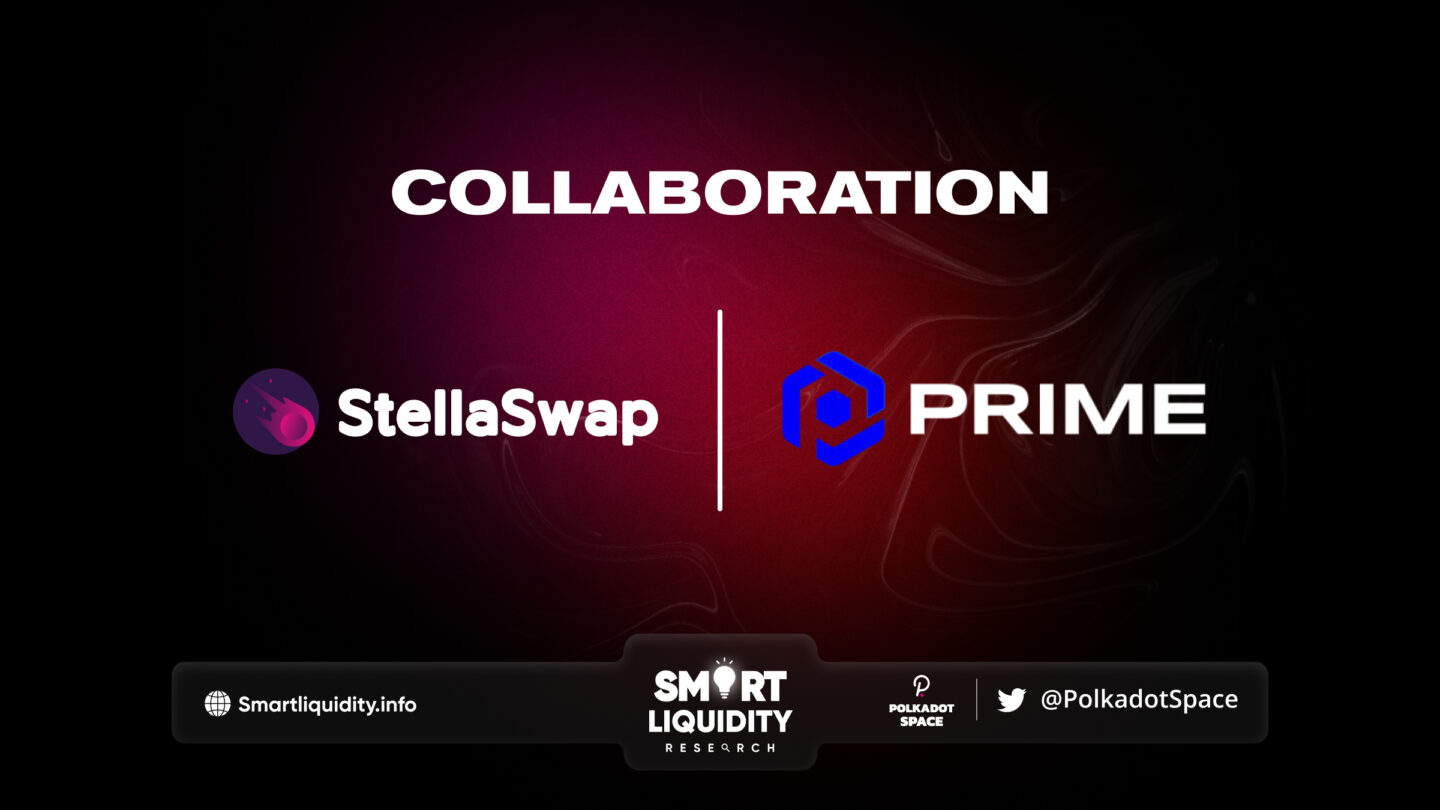 Supercharge Your DeFi with

StellaSwap

&

Prime
StellaSwap collaboration with Prime, the first natively cross-chain protocol that allows you to borrow against the value of your entire portfolio across all blockchains. After their successful launch supporting 17 assets across 4 networks, Prime is set to revolutionise the way you DeFi.#
What is Prime Protocol?
Prime a cross-chain prime brokerage that allows you to borrow across chains using your entire portfolio, irrespective of where your tokens reside. This simply means that you can collateralize your assets on Ethereum and borrow on Moonbeam, without the token bridges.
Prime solves a key friction in DeFI; fragmented networks. Gone are the days where you'll need to jump across different blockchain networks manually to chase yields or optimize your portfolio. Without incurring bridge risks, you can finally receive a single revolving line of credit no matter where your collateral is or where you need the loan.
How Can You Supercharge Your DeFi with StellaSwap & Prime?
One of the beautiful things about DeFi is composability, which simply means the ability for you to supercharge your assets across the numerous vaults & pools available in DeFi. On Moonbeam Network, you can use both StellaSwap & Prime to your advantage and maximize the potential of what the ecosystem can offer.
Step #1: Start Depositing Your Assets on Prime
Kickstart your journey by depositing your assets on Prime. Head over to their website and deposit any supported assets. As you'll be borrowing assets on Moonbeam, it will be ideal to collateralize your assets on either Ethereum, Avalanche or Arbitrum.
Step #2: Borrow Assets on Moonbeam
After depositing your assets on Prime, you can now borrow assets directly on Moonbeam against the total value of your portfolio. Here is a complete guide for depositing and borrowing on Prime: Guide to Prime.
Step #3: Stake on StellaSwap
Ecosystem rewards are now in full force on StellaSwap, which is the recipient of the largest grant allocation for the latest round of ecosystem grants. You can finally supercharge your DeFi by staking your borrowed assets on StellaSwap. Depending on the assets that you borrow, you can stake in the various stablecoin pools and Pulsar pools available.
About StellaSwap
StellaSwap a hybrid DEX that features a standard, stable and concentrated liquidity AMM to facilitate the most optimal price discovery for assets on Moonbeam. As the largest DEX and an integrated DeFi gateway, users can access the ecosystem with ease through our native bridge, swap-for-gas feature, as well as various DeFi opportunities in a click of a button.