Masa and Plant Crossing Partnership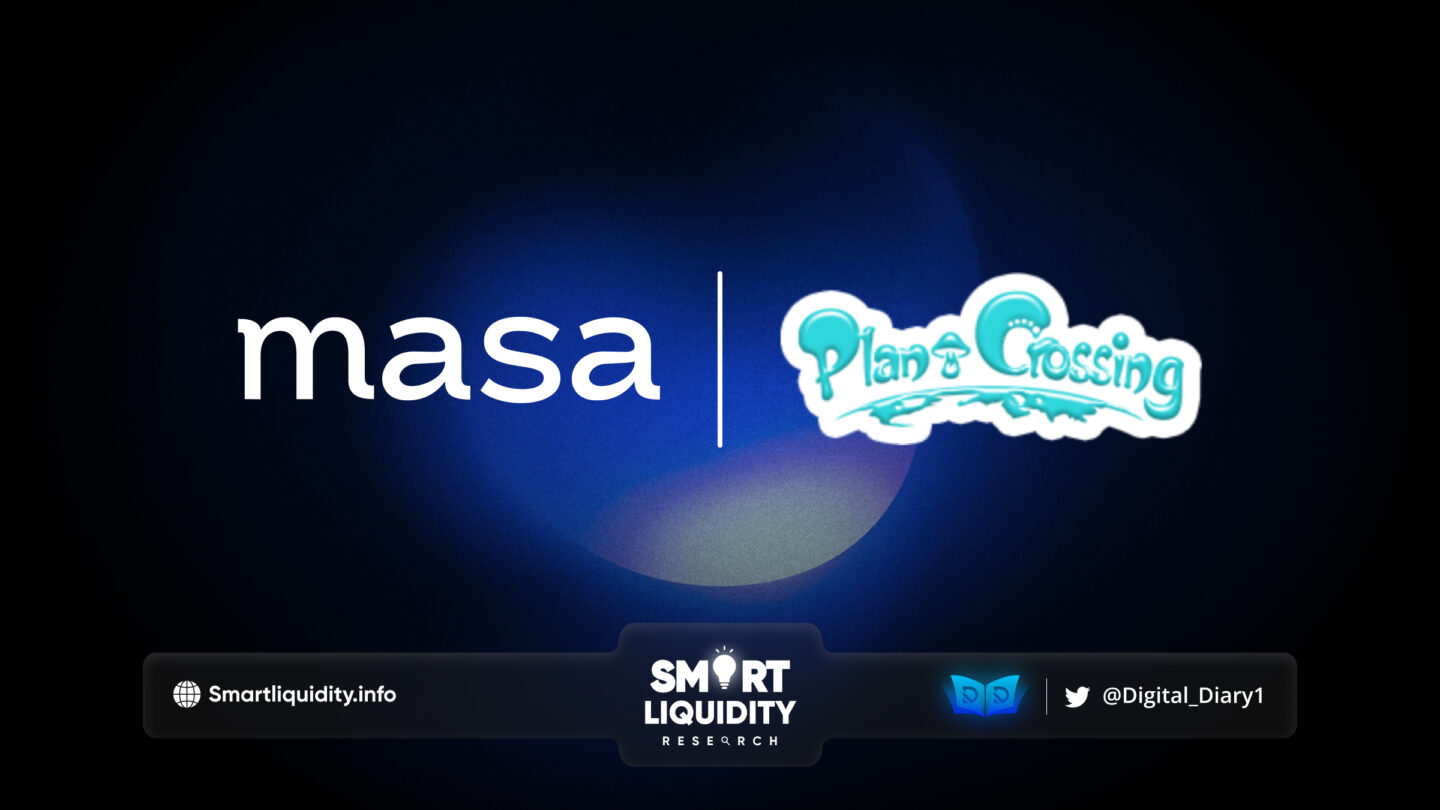 Masa announces its blossoming partnership with Plant Crossing. Plant Crossing is one of the fastest-growing games on the BNB chain that magically transforms your daily physical activity into a delightful NFT collecting experience.
Get ready to branch out and explore a world where mobile gaming, AR and LBS technology collide within the magical realm of plants. Plant Crossing empowers gamers to take a walk, jog or run and collect Botans — digital collectible creatures of fantasy plants. You can nurture, level up, and even trade these adorable Botans, earning rewards for uncovering rare ones. Think of it as Pokémon GO, but with a green twist!
Masa is proud to have been selected as one of the top 1% winners for Binance's MVB accelerator program. They're as excited to partner with other breakout stars on the BNB Chain, and Plant Crossing is no exception.
They are sowing the seed of excitement by rewarding swift action-takers who join the Plant Crossing Discord Channel with a limited-edition Plant Kingdom Passport SBT.
Together, they aim to cultivate an immersive social experience that rewards their users and transforms their gaming journey into a lush adventure. Plant Crossing has already attracted tens of thousands of gamers in their pre-alpha and alpha phase, and now they're uniting them under one glorious canopy.
Take action and mint your limited-edition Plant Kingdom Passport SBT today — this campaign ends on June 29.
In Conclusion
Plant Crossing is truly innovative, rewarding real-world action with digital collectibles and incentives. Masa too is bridging real-world assets on-chain with soulbound tokens, making this crossover the perfect fit.
They look forward to meeting fellow citizens of Avalon, who have traveled across the real-world and the metaverse using their Plant Kingdom Passport. Today, they are planting the soulbound seeds, and they look forward to watching them bear fruit.
About Masa
Masa is the world's first Soulbound Token (SBT) Identity Protocol. Masa uses SBTs to represent users' attributes in web3 and in the real world, along with a protocol-level abstraction that enables the full management of SBTs and the data attributed to them. The Masa Protocol provides the fundamental building blocks for a web3 identity management layer that encapsulates any type of data attributed to an individual in the real world or in web3.
About Plant Crossing
Plant Crossing, an innovative fantasy metaverse of world Avalon, which is powered by GameFi & SocialFi on mobile with AR & LBS that adopts casual gameplay of Pokémon GO & supports premium IPs in Web3.
SOURCE: MEDIUM