AdLunam and Plena Finance Integration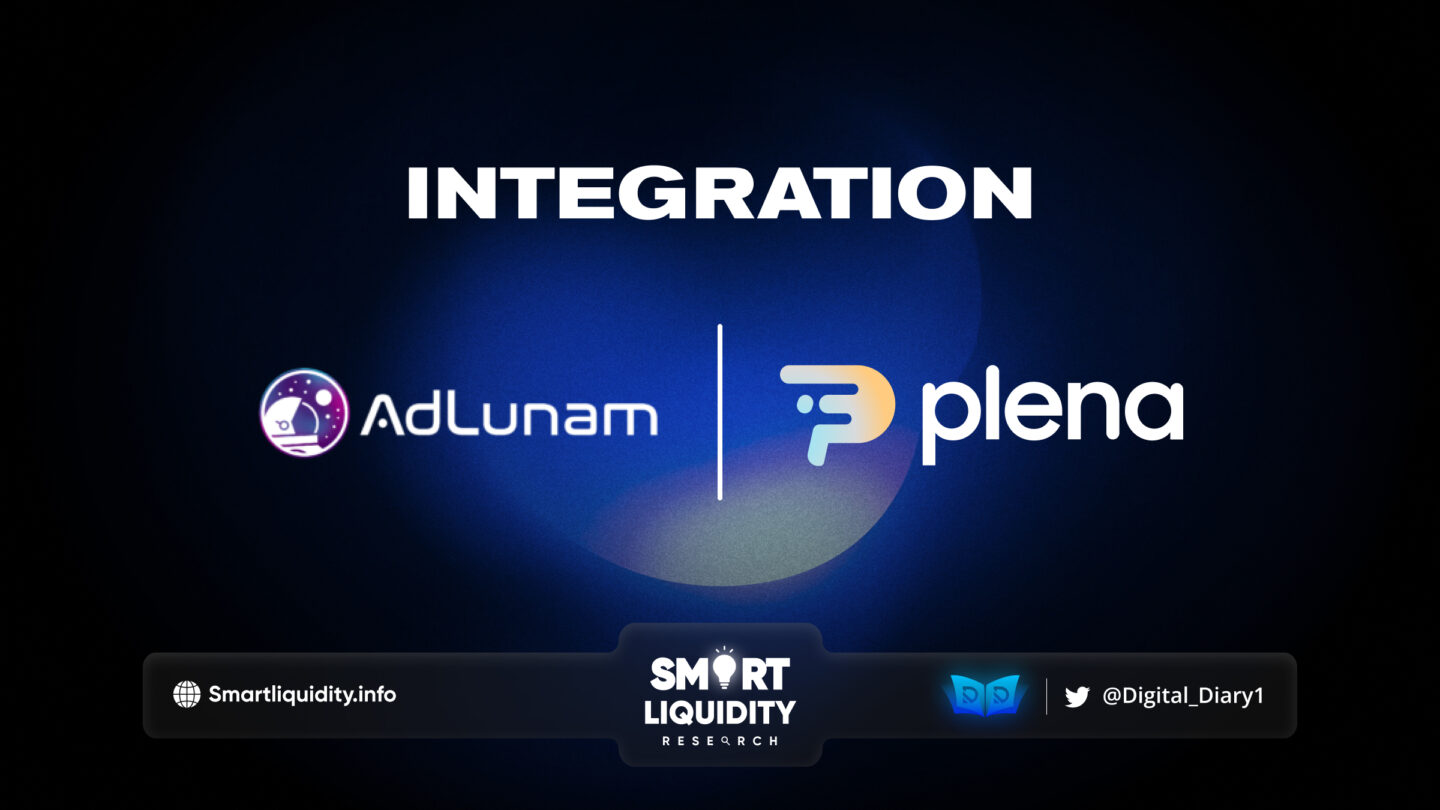 AdLunam has officially announce the game-changing partnership with Plena Finance! These two innovative leaders within the DeFi space teaming up to offer an unrivaled experience for their community.
By combining seamless token investments with an Engage to Earn NFT-integrated launch platform the future of decentralized finance is here.
AdLunam: Pioneering the Engage to Earn Token Fundraising Ecosystem
AdLunam is the industry's first-ever NFT-integrated Engage to Earn seed crowdfunding and IDO launchpad utilizing the groundbreaking Proof of Attention model. By converting the Attention Economy into mutually beneficial outcomes for both tokens and investors, AdLunam is shaping the very landscape of token fundraising.
Its key features include dynamic NFT investor profiles, exclusive airdrops, allocation, community rewards, and early-stage deal flow access for engaged investors, even without pre-existing investment networks.
Plena Finance: Centered around User-Centric Crypto Investments
Plena Finance is an avant-garde self-custodial wallet propelled by the latest EIP-4337 Account Abstraction technology. Using the power of AI, the Plena Finance platform focuses on delivering a user-centric experience, granting users access to any dApps on the blockchain with ease and no prior blockchain understanding.
By offering a centralized application-like experience without requiring prior blockchain knowledge, Plena Finance has managed to accumulate an impressive user base:
⭐ 120,000 Registered Users
🥳 200,000+ Community Strength
In alignment with our shared vision, Plena Finance has already achieved remarkable milestones:
🚀 3,000,000+ Transactions on Polygon in just 30 days
⚡️ 500,000 transactions on Fantom in just 30 days
🎉 120,000+ Active Users
💰 $15,000,000+ Funds deposited
They have also earned their place as the top 10 apps with the highest transactions on Polygon and Fantom and the are #1 trending wallet on Dapp Radar.
A Power-Packed Alliance: Combining the Best of Both Worlds 
The partnership paves the way for combining Plena Finance's user-centric, simplified token investment approach with AdLunam's Engage to Earn NFT-integrated platform.
The Plena Finance team shares their excitement for the collaboration:
Quote from Plena Finance team :
"The partnership between Plena and AdLunam marks an exciting milestone as we embark on a journey to revolutionize the user experience in decentralized finance through account abstraction. Together, we are determined to simplify and enhance the way users interact with blockchain technology. With Plena Connect, we aim to eliminate complexities and streamline processes, making decentralized finance more accessible and intuitive for users at every level of expertise. This transformative collaboration will not only empower blockchain enthusiasts on their path to success but also redefine the user experience, setting a new standard for participation in the decentralized economy."
With both platforms converging, users can access new services, expand their reach, and enjoy a seamless, secure, and rewarding token investment experience.
Co-Founder AdLunam Inc, Nadja Bester had this to say :
"We're thrilled to announce our partnership with Plena Finance, an innovator in leveraging Account Abstraction technology to enhance the use of decentralized applications. This alliance will greatly enrich the AdLunam Engage to Earn ecosystem, providing our users with increased accessibility and flexibility within the blockchain space. We're combining Plena's ground-breaking technology with our own user-centric approach to redefine the Web3 investment experience and pave the way towards a more integrated and user-friendly future of blockchain technology and decentralized finance."
About Plena Finance
Plena Finance revolutionizes the self-custodial wallet experience by combining EIP-4337 technology with user-centric design. Plena Finance empowers users with seamless access to any dApp, flexible fee payment options, and easy blockchain actions while ensuring asset custody.
About AdLunam
AdLunam is the industry's first NFT-integrated Engage to Earn seed crowdfunding and IDO launchpad using a Proof of Attention model.
SOURCE: MEDIUM