Struct Finance Retail and Institutional Launches on Avalanche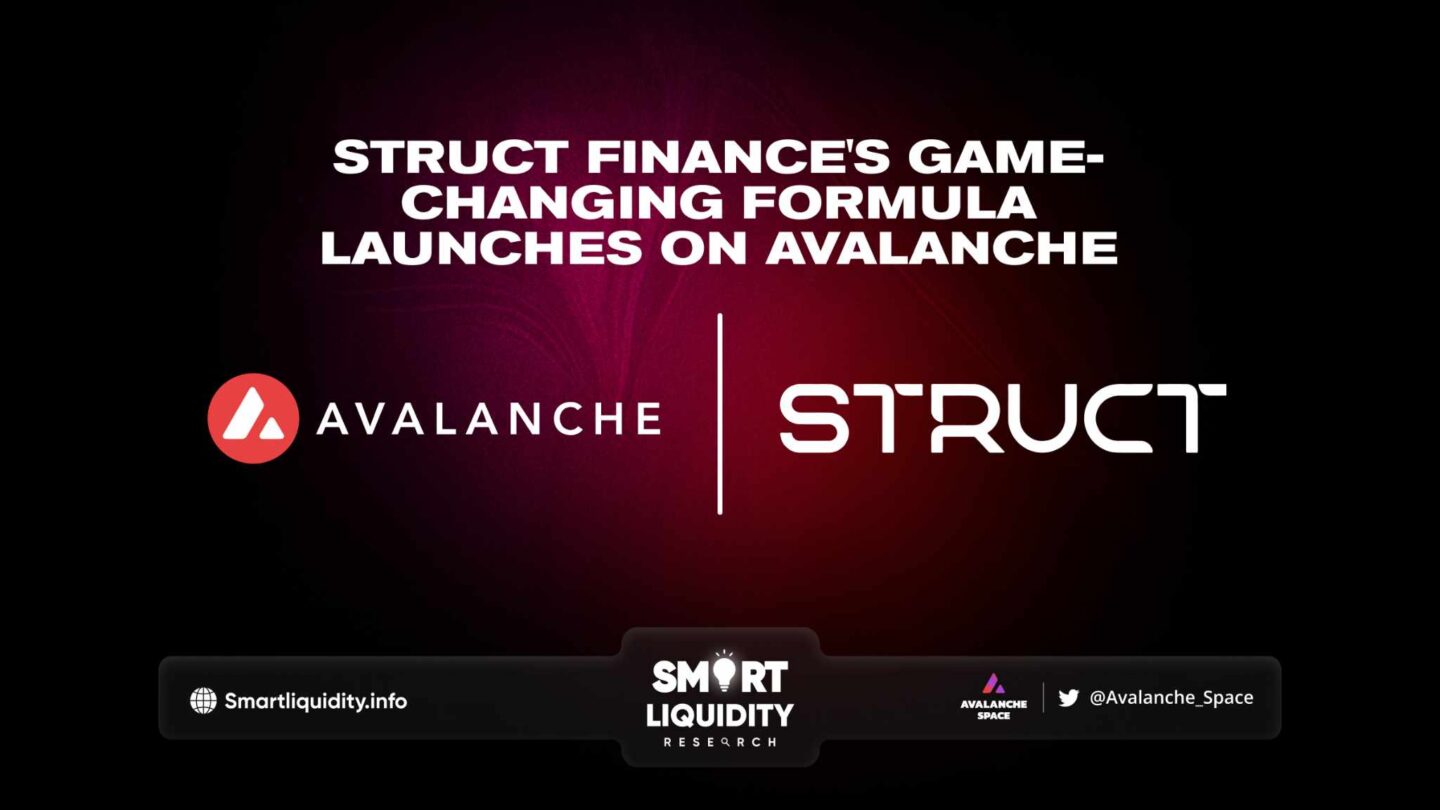 Struct Finance Retail and Institutional Launches on Avalanche C-chain.
Struct provides users in the DeFi space with access to fixed and variable yield products through its interest rate vaults and tranching mechanism. This mechanism organizes yield-bearing products into separate "tranches," each with its own unique strategy.
Struct's main objective is to make structured products more accessible and customizable for a wider audience by bringing them to the blockchain. This allows individuals who are not typically able to access such products to benefit from them. Their goal is to promote the development of efficient markets by increasing capital efficiency, expanding strategies, and enhancing market liquidity. Struct plays a crucial role in enhancing the liquidity of other protocols, thereby strengthening the overall health and resilience of the broader Avalanche DeFi ecosystem.
"Building a DeFi protocol is an intricate journey that goes beyond development; it encompasses security, logic, and a deep understanding of rapidly evolving market dynamics," said Ersin, Cofounder of Struct. "We are part of a historical shift, standing at the forefront of change. The opportunity to build with some of the brightest minds in the Avalanche ecosystem fills us with excitement."
During times of low volatility, Struct's Liquidity Providers (LPs) can opt for fixed yield despite market fluctuations. Alternatively, during periods of high volatility and increased trading activity, LPs can switch to variable yield, aiming to take advantage of any yield increase.
The decision for Struct Finance to build on Avalanche was influenced by the alignment of multiple factors, including technology, community, sustainability, vision, people, composability, and TVL.
The current big-picture intersection of on-chain and off-chain assets happening now may create new markets, but also poses fresh challenges in maintaining market efficiency. The role of structured financial products becomes more important in this climate, providing potential solutions for risk distribution and improving capital efficiency.
About Avalanche
Avalanche is a smart contracts platform that scales infinitely and regularly finalizes transactions in less than one second. Its novel consensus protocol, Subnet infrastructure, and HyperSDK toolkit enable Web3 developers to easily launch powerful, custom blockchain solutions. Build anything you want, any way you want, on the eco-friendly blockchain designed for Web3 devs.
 Struct Finance
Struct Finance is a DeFi platform offering tailored structured financial products to cater to the distinct risk-return profiles of retail and institutional investors. Their innovative Tranching mechanism, the first in our planned lineup of product offerings, enables diversified investment opportunities across a wide array of markets through interest rate vaults.
SOURCE: https://www.avax.network/blog/struct-finance-launches-interest-rate-products-for-institutions-and-retail-on-avalanche