EtherMail and MoonPay Partnership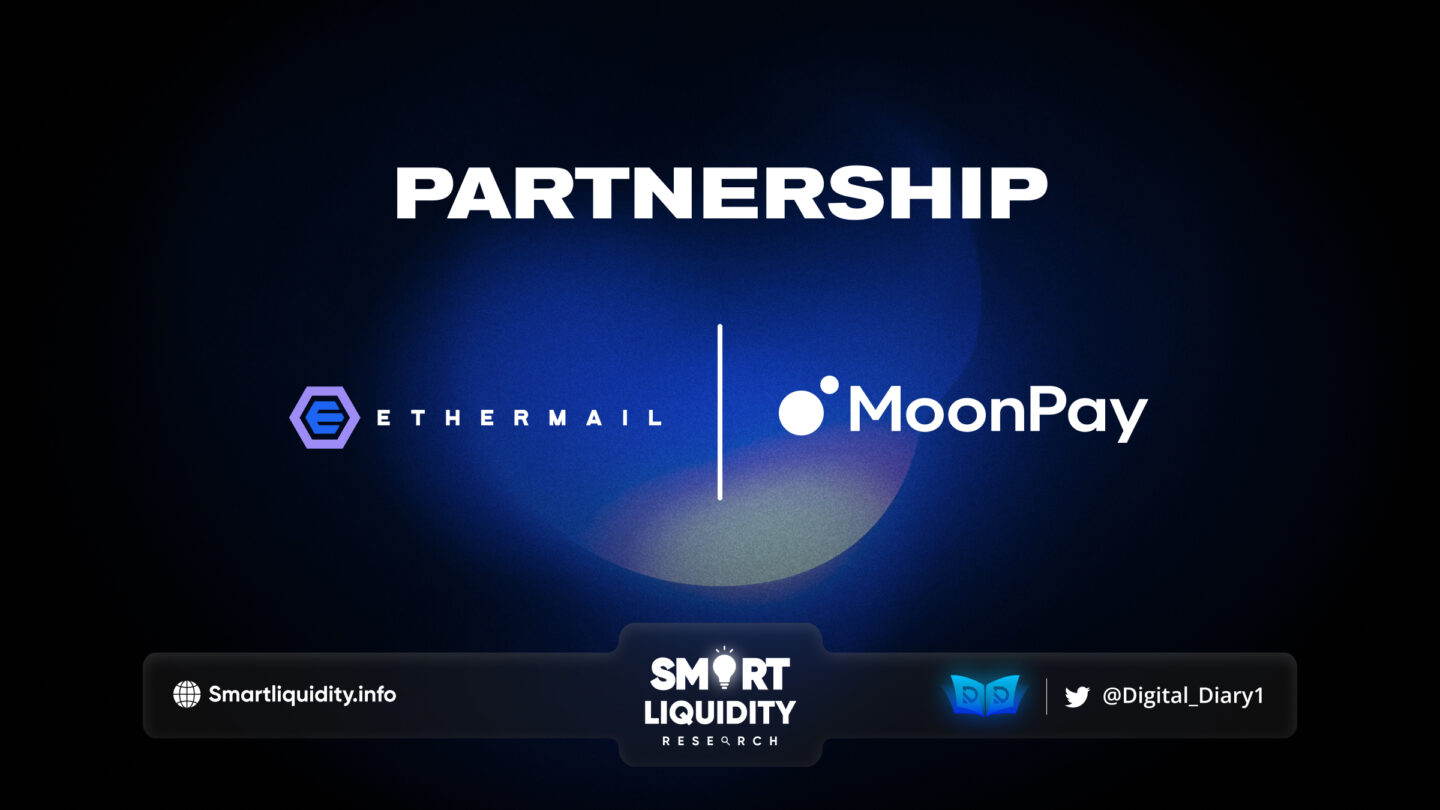 Ethermail has signed its latest strategic partnership with Moonpay offered to its users the chance to earn 100 EMC as part of its partnership.
The partnership between EtherMail and MoonPay aims to provide a smooth payment process within EtherMail, allowing users to conveniently acquire cryptocurrency from their inbox without needing to exit the platform. EtherMail users will gain effortless access to and control over their digital assets within the platform, creating a unified solution for email communication and crypto management.
Since EtherMail's official launch, the platform has onboarded over 500,000 users and established partnerships with popular NFT projects such as Smurfs Society, Probably Nothing, Toxic Skulls Club, inBetweeners and Prime Planet. EtherMail's Web3 email solution also facilitated Web3 voting for Decrypt Studios' inaugural Crypties Awards 2022 with more than 10,000 participants – the crypto industry's preeminent annual awards initiative.
Earlier this year, EtherMail secured a $4 million funding round led by Tim Draper and Draper Associates. Having previously invested in Ethereum, Tesla, Coinbase, Polygon and SpaceX, Draper has a proven track record in backing bonafide industry disruptors. This round followed a $3 million round in August 2022, led by top Web3 investors Fabric Ventures and Greenfield One.
Shant Kevonian, CEO and Founder of EtherMail said: "With over 15 million users, the MoonPay team are bonafide trailblazers in the field of Web3 payments. Partnering with Moonpay is a significant step forward for EtherMail, demonstrating our unwavering commitment to delivering the most secure, user-centric experience possible for our rapidly expanding user base – delivering a convenient and seamless payments experience within the EtherMail ecosystem."
Ivan Soto-Wright, MoonPay Co-founder and CEO said: "We're delighted to partner with EtherMail, a platform at the cutting edge of Web3 email communication. Our one-click on-ramp solution allows users to easily buy cryptocurrency from within their EtherMail inbox. This integration adds an additional layer of trust and security for EtherMail users, as they can rely on our robust infrastructure for secure and compliant payment processing. We look forward to building on our partnership scope with EtherMail in the coming months."
About EtherMail
EtherMail is the first Web 3.0 Email Solution setting the standard for anonymous and encrypted wallet-to-wallet communication.
About MoonPay
MoonPay is the world's leading Web3 infrastructure company. It provides end-to-end solutions for payments, enterprise-scale digital asset and smart contracts minting, and world-class design to power Web3 strategies and ideas for the world's most iconic brands.
SOURCE: ETHERMAIL