Dia Partners with Orbital Apes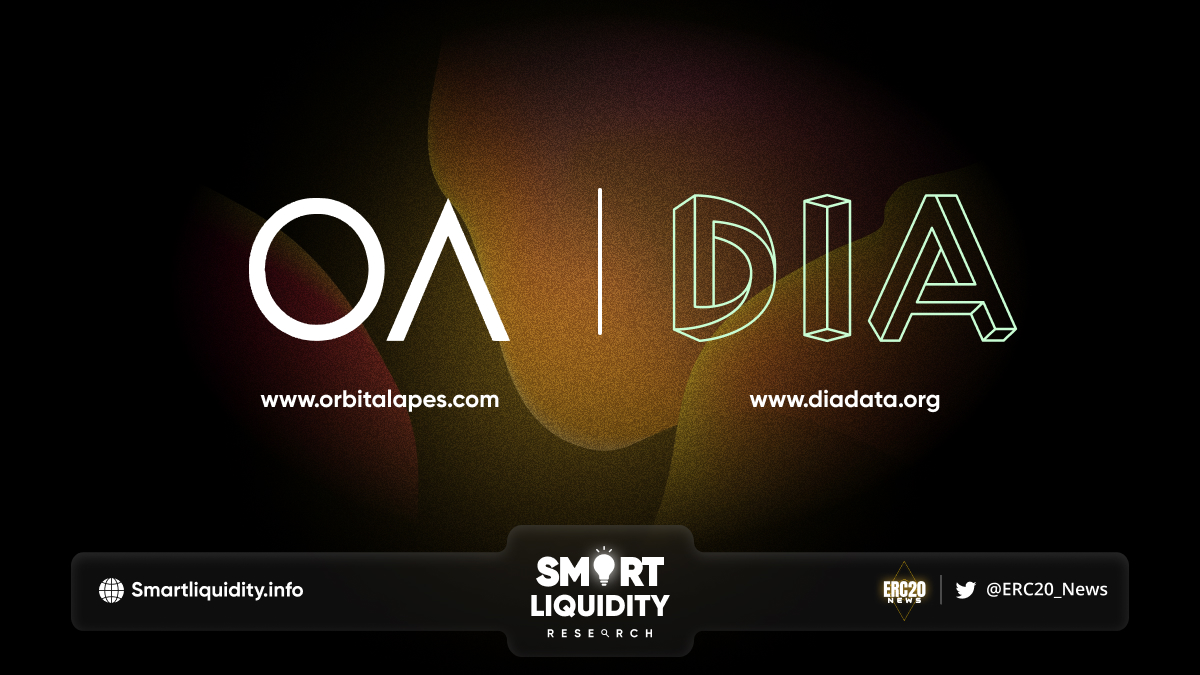 Introducing Rumble
Rumble is the newest project from the creators of the Orbital Apes NFTs. The highly regarded Orbital Apes community, originally launched on the Evmos network, is expanding by building a decentralized raffle platform. The goal of the platform is to let users, influencers and platforms engage with their community in a fun way, eliminating problems usually present with random giveaways. As a bonus, all the profit generated from the platform is distributed to the Orbital Ape holders.
The Rumble platform supports the creation and running of decentralized raffles with NFTs, ERC-20 tokens and Evmos tokens. The creator can set the raffles price, requirements and rules, and the platform will do the rest. Users are able to mint ERC-721 tickets for each raffle, and the winners will automatically receive their prices. All of this is done in a transparent and open way, powered by the random number oracle DIA has deployed on the Evmos network.
Random numbers on the Evmos chain
Dia is thrilled to announce a new collaboration with Rumble by Orbital Apes to provide the platform with a distributed and verifiable random number generation oracle on the Evmos network. The public randomness oracle will be used to power applications on the Evmos network that are in need of random numbers, starting with the Rumble platform.
Rumble calls the oracle twice during a raffle; once when a raffle is completed and a random number that picks a winning ID from the tickets is needed, and a second time to get the number of rounds until the next raffle will begin. The Orbital Apes team has been the first to use the oracle on Evmos, and more apps are expected to use it in the near future.
About DIA
DIA is a multi-chain, end-to-end, open-source data and oracle platform for Web3. The DIA platform enables the sourcing, validation and sharing of transparent and verified data feeds for traditional and digital financial applications. DIA's institutional-grade data feeds cover digital asset prices, NFT floor prices, lending rates, FX rates and more.
DIA's data is directly sourced from a broad array of on-chain and off-chain sources at individual trade-level. This allows DIA feeds to be fully customized with regards to the mix of sources and methodologies, resulting in tailor-made, high resilience feeds and thereby setting a new paradigm for oracles.
SOURCE:
https://medium.com/dia-insights/partnership-with-orbital-apes-45e6a7349f5b