Opensquare Integrates Chainlink VRF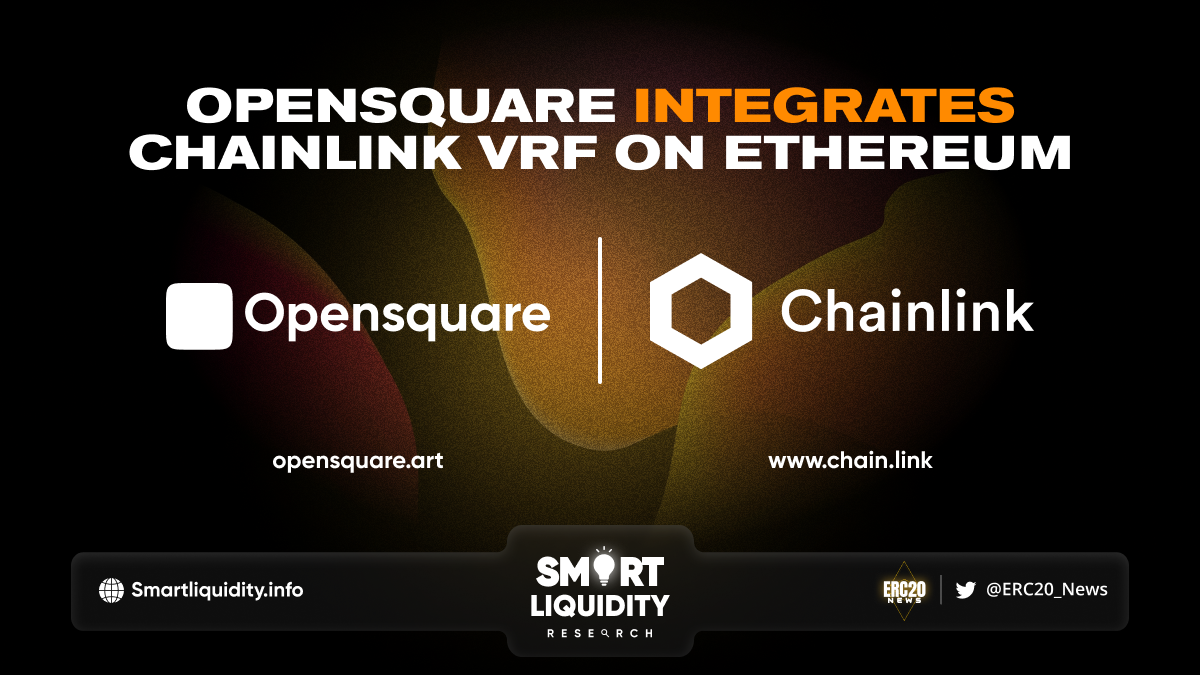 The Opensquare team is excited to announce that they have integrated Chainlink Verifiable Random Function (VRF) on Ethereum mainnet. By integrating the industry-leading decentralized oracle network, they now have access to a tamper-proof and auditable source of randomness needed to help users create NFT collections with a fair NFT distribution mechanism. Ultimately this creates a more exciting and transparent user experience, as NFT collectors and creators that use the feature can have high assurances that their NFTs are distributed using a provably fair RNG.
Opensquare is a no-code platform that provides tools to help its users create and deploy NFT collections. By making it easier for creators to launch their own NFT collections, Opensquare is lowering the barrier to entry in the NFT market and helps make the space more accessible.
About Opensquare
Opensquare is a multi-chain no-code platform to create and deploy NFTs. By cultivating a free market and maximizing the possibility of NFT creation through no-code and AI, Opensquare is lowering the barrier to entry in the NFT market to creators, making the space more equitable and fair.
About Chainlink
Chainlink is the industry standard for building, accessing, and selling oracle services needed to power hybrid smart contracts on any blockchain. Chainlink oracle networks provide smart contracts with a way to reliably connect to any external API and leverage secure off-chain computations for enabling feature-rich applications. Chainlink currently secures tens of billions of dollars across DeFi, insurance, gaming, and other major industries, and offers global enterprises and leading data providers a universal gateway to all blockchains.
SOURCE:
https://medium.com/@opensquare.art/opensquare-integrates-chainlink-vrf-to-help-ensure-fair-distribution-for-no-code-nft-collections-de10cdd95ac5