Phantom Adds Polygon Support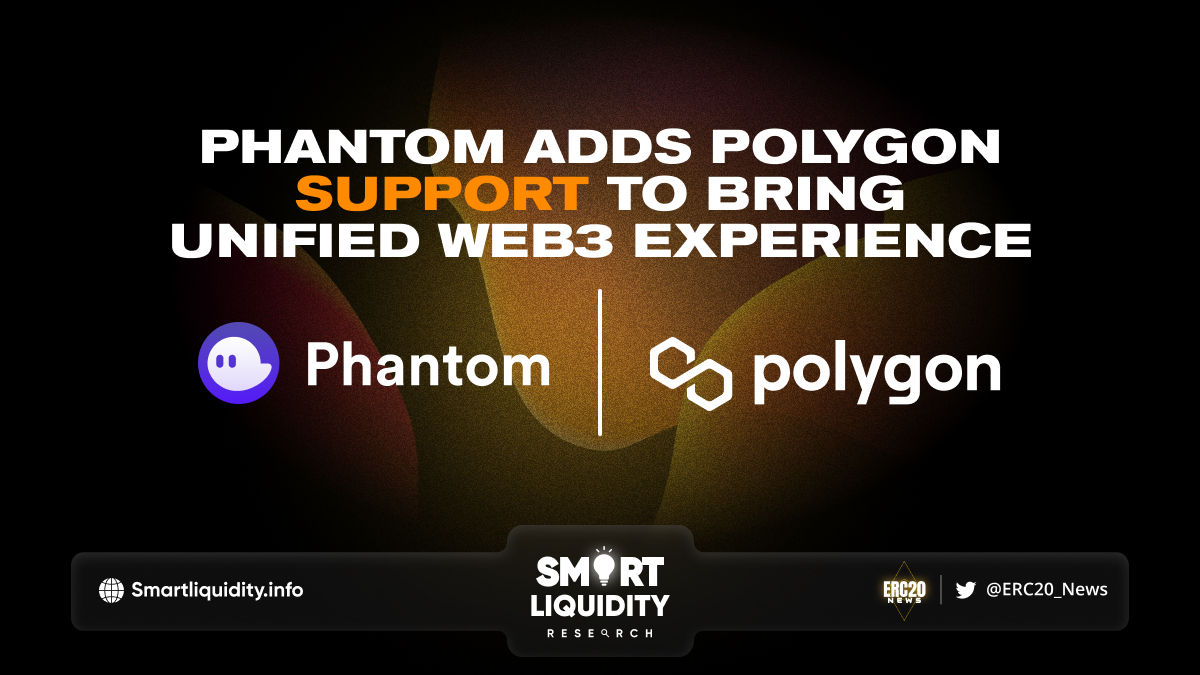 Phantom, a leading non-custodial crypto wallet, is adding browser, iOS, and Android support for the Polygon network bringing their multichain future a step closer to reality.
Phantom is now launching on Polygon and Ethereum to provide a broad swath of users across Web3 with a simple, secure, and seamless wallet experience for interacting with NFTs and decentralized applications. The private multi-chain beta is set to go live in the coming weeks, with a public launch soon after.
Phantom is bringing everything crypto users need in one place while also providing best-in-class security. That's what makes it unlike any other crypto wallet," said Brandon Millman, CEO, and co-founder of Phantom. "In the same way we don't use different web browsers for different types of websites, the crypto community needs a wallet that can seamlessly access different blockchains, regardless of what device they're using
In addition to safe storage, Phantom also brings cutting-edge security features such as Burn NFT to remove spam NFTs and automated warnings around probable malicious transactions. Originally a Solana-native product, Phantom has emerged as one of the fastest-growing crypto wallets gaining over 3 million active users in just over a year since launch.
Phantom users will now be gaining access to a rich ecosystem of projects built on Polygon. The network's low fees, high transaction speeds, and low carbon footprint have attracted tens of thousands of decentralized apps, including Aave, Uniswap, and OpenSea, and global companies like Adidas, Robinhood, Adobe, and Stripe. Polygon's top-notch scaling solutions like zkEVM and Avail also ensure that the network will scale with future demand.
SOURCE:
https://polygon.technology/blog/phantom-adds-polygon-support-to-bring-unified-web3-experience