Request and Huma Partnership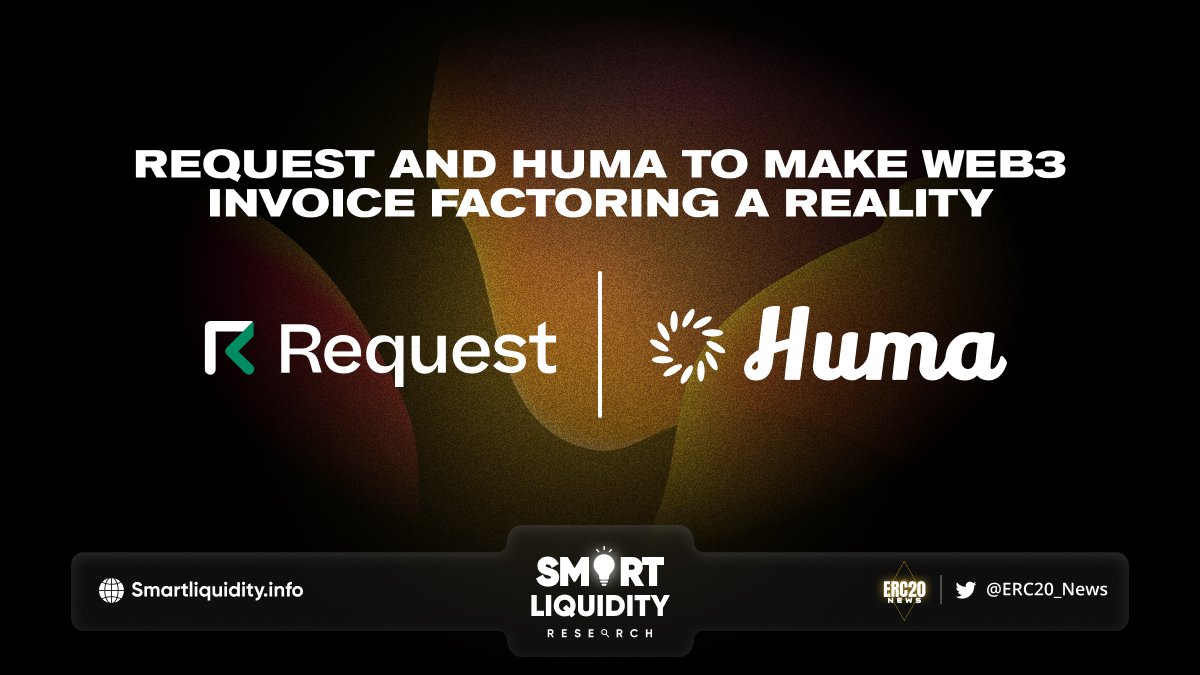 Request Foundation is excited to announce that it has invested in Huma Finance, an income backed DeFi protocol, that enables the first web3 invoice factoring experience.
Huma Finance is a project born from ETH Denver 2022 where it won a flurry of prizes and subsequently raised a large seed round from notable web3 VCs including ParaFi, Circle Ventures, Race Capital, Distributed Global amongst others.
By using Huma Finance's platform, anyone will be able to factor their Request on-chain invoices and receive up-front financing right away. Payment requests on the Request protocol are immutable and securely stored on the blockchain, but to allow transferability of the requests to a finance provider like Huma Finance, the protocol has been upgraded to allow for a RequestNFT.
A RequestNFT, built under the ERC721 standard, is a receivable credit primitive, designed to be a tradable cashflow. In this case, if Alice issues an invoice to Bob with a credit period of 90 days, Alice would mint a RequestNFT and sell it to Huma for immediate financing. As the new owner of the RequestNFT, Huma becomes the recipient of the payment from Bob.
In order to assess the credit worthiness of the payer and the payee, Huma's underlying protocol looks at a variety of on-chain signals. Using data models, the protocol is able to quantify credit risk and determine factoring terms in real time without hoarding data or relinquish control to a centralized authority. (Check out their whitepaper to learn more)
About Huma Finance
Huma Finance's mission is to allow any participant to use their income to obtain financing in a decentralized way.
By creating a credit line for every wallet, Huma Finance is building the next generation decentralized risk and lending solutions backed by income and receivables.
About Request Network
The Request Foundation's mission is to re-invent accounting and finance by creating a decentralized network of interoperable apps that promotes transparency and real-time reporting.
We inspire and educate developers, partners, and authorities to use the Request Network and build an ecosystem of financial applications together that is open source, seamless and interoperable.
We're building a network that connects businesses around the world, giving them ways to make business at the speed of the internet.
🔽SOURCE:
https://request.network/en/2022/12/20/request-and-huma-to-make-web3-invoice-factoring-a-reality/