Syntropy chooses Cosmos for Web3 development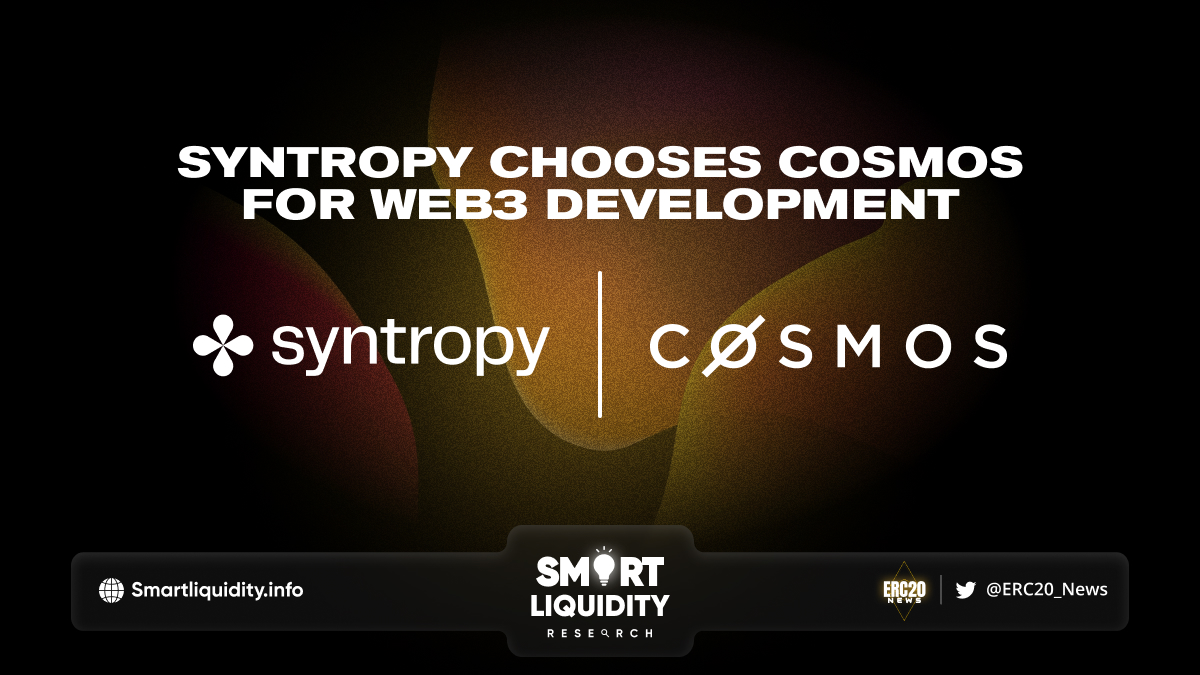 Syntropy recently announced the halt of its Validator program on Amber Chain, which was based on Substrate. After careful consideration and thorough evaluation, they have decided to switch from the Polkadot ecosystem to the Cosmos ecosystem.
Their development team faced multiple challenges when building with the Substrate framework, which is used to build chains within the Polkadot ecosystem. It ultimately did not meet our specific needs and requirements. We experienced repeated stability issues with our public testnet, and developing business logic for our decentralized application was difficult and time-consuming.
The Syntropy team has spent considerable time researching various blockchain ecosystems and frameworks and ultimately decided that the Cosmos blockchain is the best fit for our use cases. The Cosmos ecosystem offers a solid and active community of developers and users who can provide support and guidance as we continue to develop and improve our products.
What is Syntropy?
While many Web3 projects focus on building decentralized applications, Syntropy is working towards a broader vision of decentralized Internet. Our patented Distributed Autonomous Routing Protocol (DARP) forms the backbone of the Syntropy Network, connecting all nodes, computers, and servers into a decentralized global network with built-in encryption and smart-routing capabilities.
Permissionless access to the Syntropy Network ensures an equal and level playing field for all network providers and users, regardless of their background. The decentralized network of nodes powering the network also enables secure and immutable tokenization of bandwidth through the Open Bandwidth Exchange (OBX). On the supply side, our infrastructure partners PCCW Global and Zenlayer tokenize and sell their excess bandwidth. On the demand side, Syntropy Network users such as Entain can access optimized bandwidth thanks to DARP, which runs on our partner infrastructure.
Why Cosmos?
The Cosmos ecosystem has a proven track record of being used in production environments, with over 250 projects currently running within it. Cosmos offers a simplified dApp development experience, allowing developers to use the programming language they are already proficient in. In our case, this means that our developers, who are proficient in Golang, will be able to quickly deploy our dApps into production.
🔽SOURCE:
https://blog.syntropynet.com/post/syntropy-chooses-cosmos-for-web3-development/