Conflux Network Partners With Alchemy Pay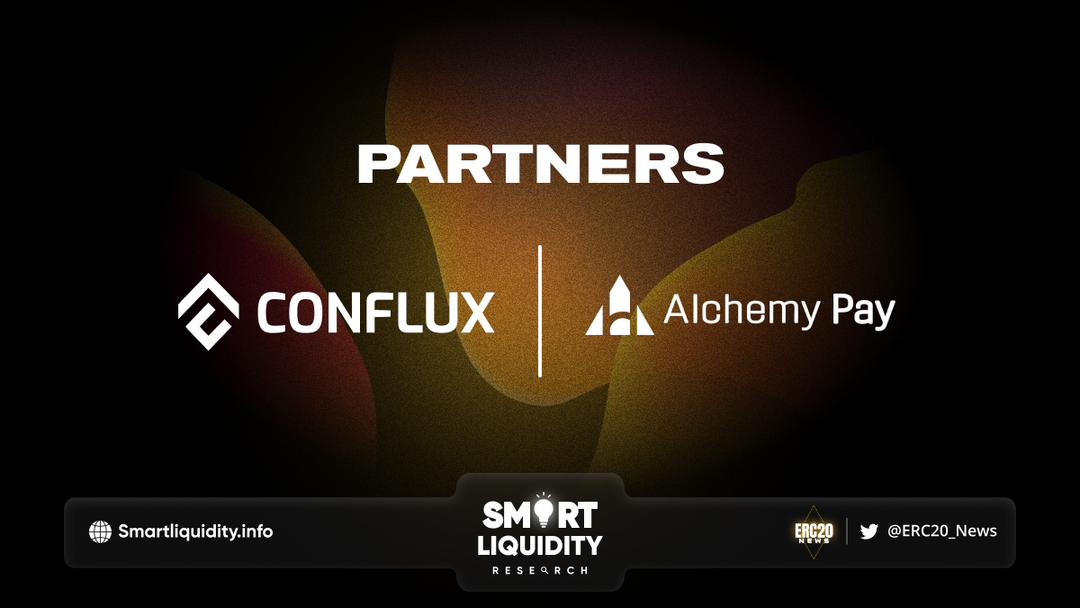 Alchemy Pay has partnered with Conflux Network, a permissionless Layer 1 blockchain that links decentralized economies across countries and protocols, to provide a simple fiat on-ramp to its ecosystem. By allowing users to buy cryptocurrency using their local fiat currencies, the on-ramp payment solution raises the Conflux ecosystem's level of mainstream acceptance for both novices and seasoned users. Alchemy Pay will assist Conflux in growing worldwide and broadening its global reach through this partnership.
The payment gateway for Alchemy Pay accepts payments made with Visa and MasterCard in 173 different countries, as well as numerous local transfers and well-liked mobile wallets in developing markets. The ramp supported by 300+ fiat payment channels lets buying and selling crypto with domestic local currencies as simple as any other ordinary online payment, with high conversion rates, cheap fees, and quick, simple KYC.
About Conflux
Conflux is a permissionless Layer 1 blockchain connecting decentralized economies across borders and protocols.
Recently migrated to hybrid PoW/PoS consensus, Conflux provides a fast, secure, and scalable blockchain environment with zero congestion, low fees, and improved network security.
SOURCE:
https://alchemypay.medium.com/conflux-network-and-alchemy-pay-partner-for-seamless-fiat-crypto-payment-services-d2b9d5221aad