Ankr and Microsoft Join Forces to Provide Enterprise Node Services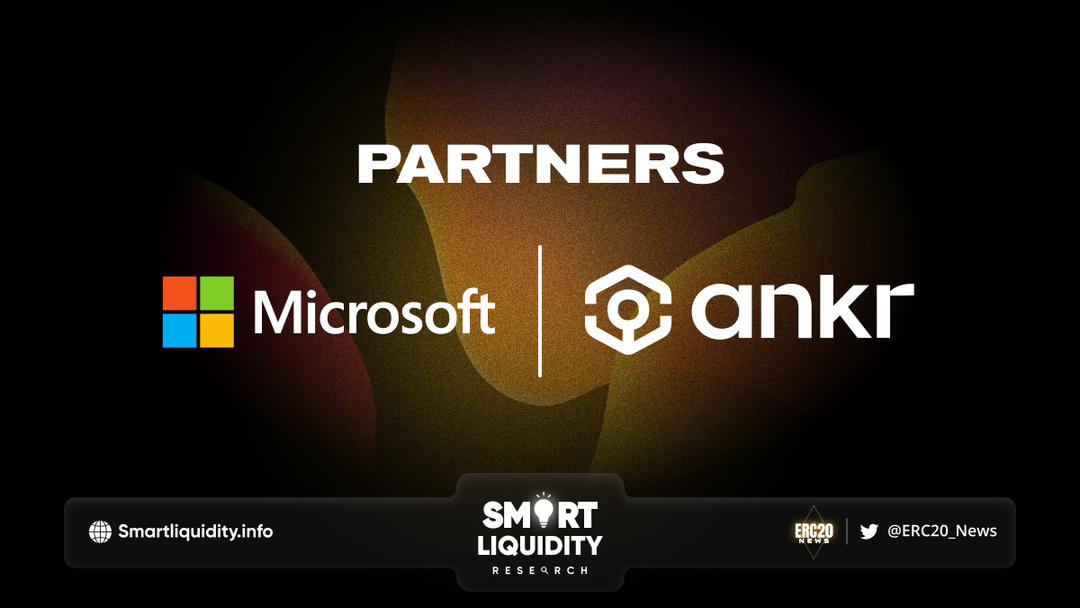 Microsoft is currently working with Ankr to use their expertise in providing infrastructure solutions that connect builders, applications, and users to the internet's newest layer – Web3. Ankr's team's unique ideas and experience in blockchain technology have proven to be the ideal conduit and supercharger for Microsoft's aim to empower individuals and businesses to achieve more. Their collaboration aims to provide high-performance blockchain connectivity for individuals who share the duty of creating new Web3 experiences for the next billion consumers.
What Are Ankr and Microsoft Trying to Achieve?
Ankr and Microsoft have collaborated to provide a dependable, user-friendly node hosting service to corporations and organizations that want access to blockchain data. They are all working toward a common goal of making this service available shortly through Microsoft's Azure marketplace, allowing millions of monthly users to easily access blockchain technology.
Achieving Global Blockchain Access Fast
Thet have the opportunity to put out an exceptionally powerful industry solution that establishes a stronger infrastructure layer for the sector by merging Ankr's technologies with Azure and Microsoft Marketplace. It opens up a new channel for attracting consumers and serving a vast quantity of RPC traffic via our integrated services. Web3 organizations who require dedicated nodes can use Azure and Ankr to relay transactions, deploy smart contracts, and read or write blockchain data with the dependability, performance, and security they expect.
About Ankr
At Ankr, we are dedicated to delivering leading-edge technology that helps our customers stay ahead in a rapidly changing industry so they can create experiences that amaze their users.
SOURCE:
https://www.ankr.com/blog/ankr-and-microsoft-partner-to-offer-enterprise-node-services/