Orange Comet Integrates Chainlink VRF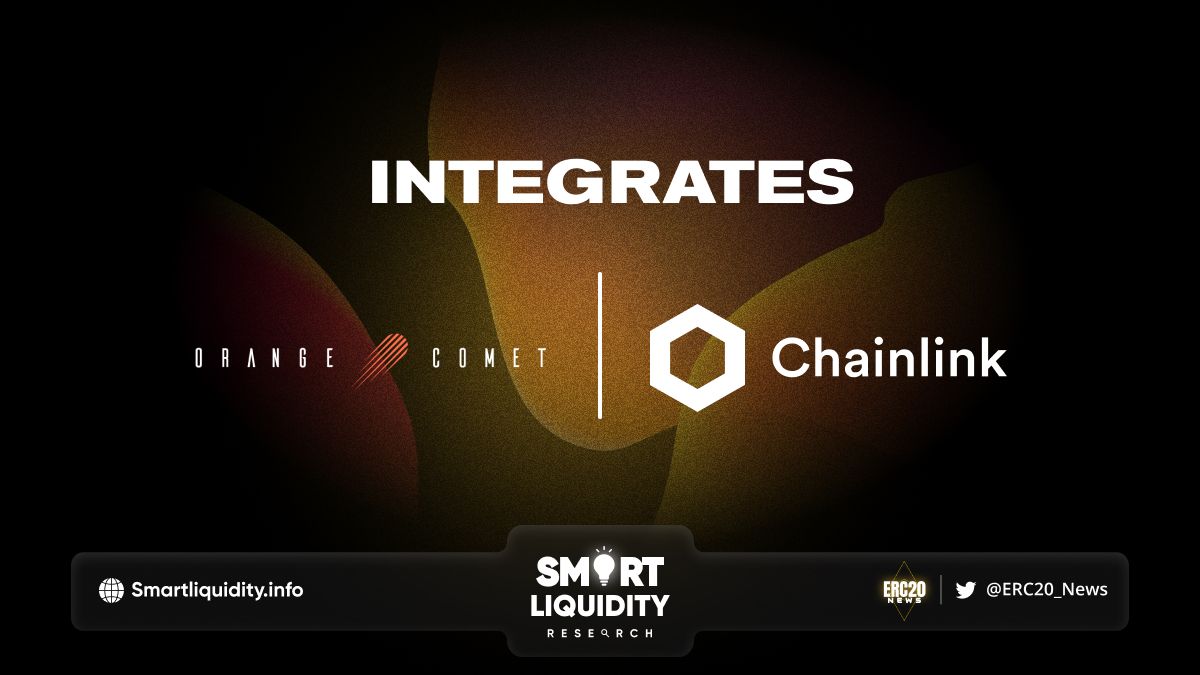 Orange Comet, a Web3 firm pioneering next-generation gaming and entertainment experiences, has incorporated Chainlink Verifiable Random Function (VRF) on Ethereum to enable key initiatives for the Mayfair Witches NFT Collection.
They chose Chainlink VRF because it's based on cutting-edge academic research, supported by a time-tested oracle network, and secured through the generation and on-chain verification of cryptographic proofs that prove the integrity of each random number supplied to smart contracts.
Chainlink VRF works by combining block data that is still unknown when the request is made with the oracle node's pre-committed private key to generate both a random number and a cryptographic proof. The Mayfair Witches NFT smart contract will only accept the random number input if it has a valid cryptographic proof, and the cryptographic proof can only be generated if the VRF process is tamper-proof. This provides their users with automated and verifiable assurances directly on-chain that the NFT reveal process is provably fair and was not tampered with by the oracle, outside entities, or the Orange Comet team.
"Chainlink VRF is the industry-standard randomness solution in Web3. If you're building an NFT project, one of the core tenets is a focus on community, user ownership, and transparent communication. VRF helps build up community trust by helping provide users with a uniquely Web3 assurance that giveaways, trait generations, and more were done in a provably fair manner."—Dave Broome, Co-Founder of Orange Comet.
About Orange Comet
Orange Comet is an industry leading Web3 entertainment and gaming company, creating premium content along with technology that visually blurs the lines between the real and virtual world. They are building communities and developing ecosystems in Web3 gaming, NFT digital collectibles and Web3 experiences for global audiences and fan bases attached to some of the biggest IP ever created in the world of entertainment, music, arts and culture. Their mission is to lead the charge in Web3 entertainment by engaging fans in ways they've never imagined, driven by superb content creation.
About Chainlink
Chainlink is the industry-standard Web3 services platform that has enabled trillions of dollars in transaction volume across DeFi, insurance, gaming, NFTs, and other major industries. As the leading decentralized oracle network, Chainlink enables developers to build feature-rich Web3 applications with seamless access to real-world data and off-chain computation across any blockchain and provides global enterprises with a universal gateway to all blockchains.
SOURCE: