Covalent Adds Interoperability L1 Flare To Its Data Stack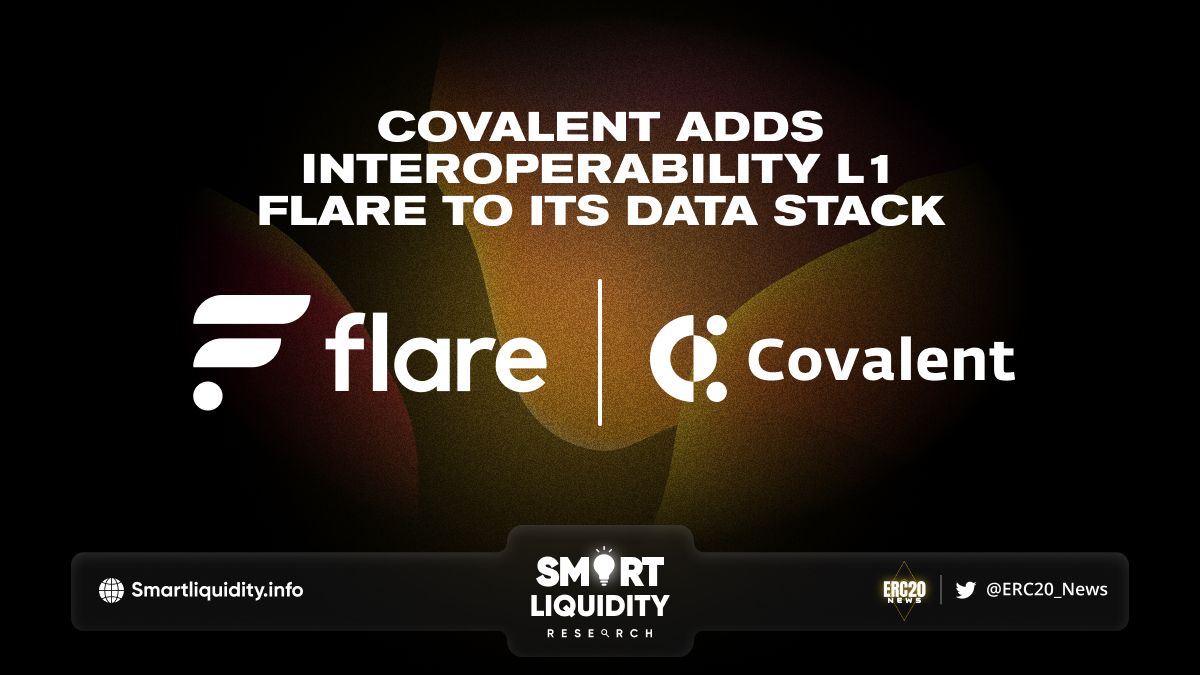 Covalent announced partnership with data-focused Layer-1 blockchain Flare to enhance its existing blockchain analytics offerings.
As dApp developers and other blockchain projects seek access to a larger, more diversified pool of data to inform operations and enhance capabilities, Covalent's on-chain analytics will add to the billions of standardized, consumable Web3 data points now available through Covalent.
Covalent's collaboration with Flare allows it to provide even more interesting data points for developers aiming to build real-world apps, particularly those focused on Web2 and Web3 composability.
Flare's deliberate architecture allows decentralized access to high-integrity data from other chains and the internet for developers. Flare gives developers the data and technology stack they need to create the next generation of interoperable dApps that will allow assets, information, and liquidity to flow freely across all chains.
About Covalent
Covalent, a Web3 data provider trusted by a community of 40,000+ developers and powering data for 5,000+. Covalent ensures all data is analyzed from the genesis block and beyond. Leveraging these findings to unlock the power of Web3 data and provide users with the highest-quality analytics remains in great demand by protocols, institutions, and dApp developers.
About Flare
Flare is a layer 1 Ethereum Virtual Machine blockchain that has 2 core protocols, the State Connector and Flare Time Series Oracle (FTSO). These protocols allow developers to create an ecosystem of robust and decentralized interoperability applications. Flare approaches the challenge of increasing the real-world utility of dApps through the secure provision of more types of decentralized data on-chain. They aim to provide a wide variety of time series data feeds, such as commodity prices, plus real-world events and outputs from Web2 APIs.
SOURCE: