NFT Terminal For Professional Traders By Mintify Is Now Available On Polygon!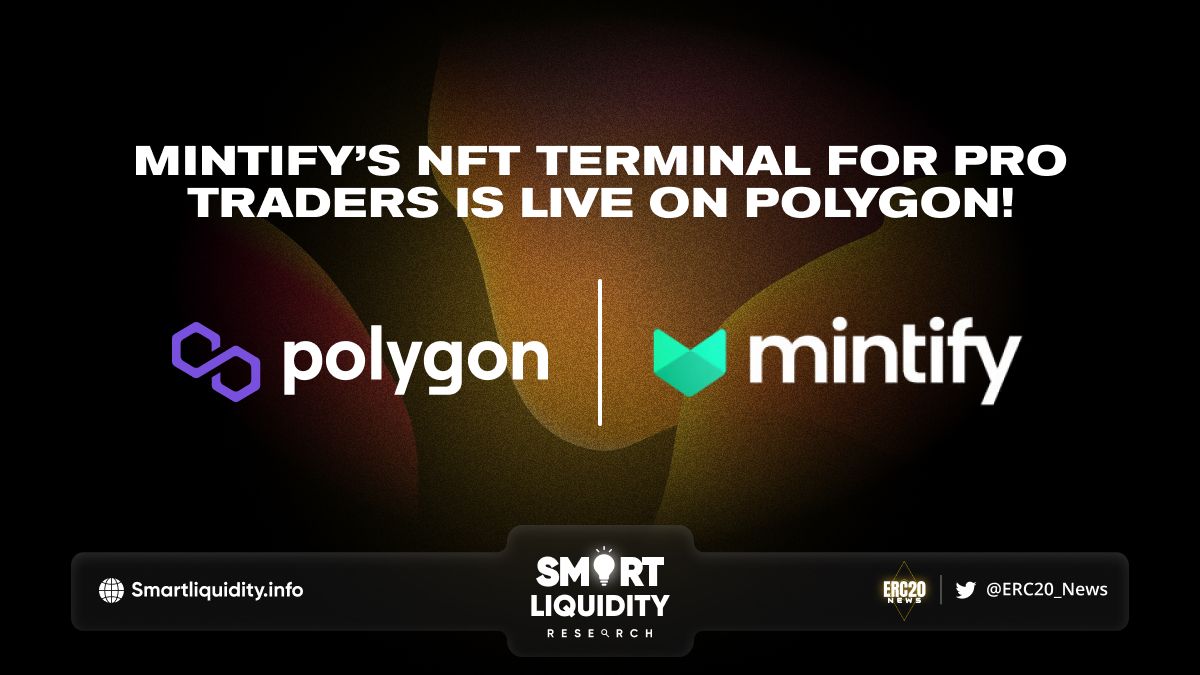 Mintify is excited to announce that Mintify's NFT Terminal For Pro Traders now powers Polygon's NFT Ecosystem at polygon.mintify.xyz
Mintify is one of the first Pro trading platforms to support Polygon, providing a suite of quick, powerful, and modular features for trading and managing NFTs. Mintify's customisable interfaces, builder SDK, and API are now available to Polygon's gaming, music, PFP, and metaverse economies.
With Mintify on Polygon, users can survey thousands of economies from a single user interface. They'll be able to trade, analyze and discover the many different NFT ecosystems built on Polygon.
What Are the Options for Polygon NFT Traders Now That Mintify Is Live?
With the Polygon NFT Ecosystem Dashboard launching today, users can:
Discover thousands of NFT economies on Polygon.
Research and understand collections, NFT verticals, or entire industries.
Manage and trade a portfolio of NFTs from a single, dynamic, customizable interface.
Leverage powerful, fast tools such as floor sweeping, wallet analytics, and collection monitoring for any project on Polygon
Explore, design and share modular trading set-ups to trade specific collections or NFT economies
Looking Ahead
According to them, this is only the beginning of Pro trading on Polygon. They plan to continue to grow and support their feature set for the Polygon community over the coming months. They request that If you are actively building on Polygon and identify as one of the following, feel free to reach out!
About Mintify
Mintify is a modular trading terminal for NFTs. We've created blazing fast and scalable tooling that can easily integrate with public marketplaces, private marketplaces, NFT ecosystems and protocols.
SOURCE:
https://mintify.mirror.xyz/WckkrtQT6IDlr75czlpK7WBpdOGntEgUw3TBbSKVf9A