Sneaky Vampire Syndicate Integrates Chainlink Automation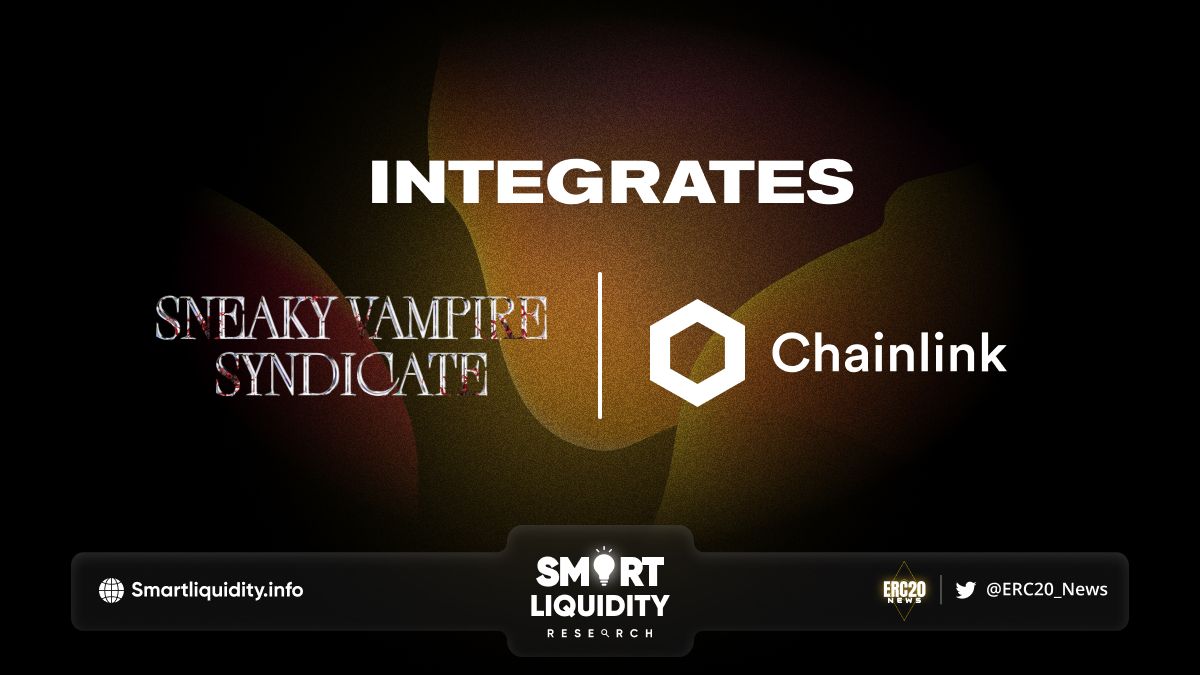 Sneaky Vampire Syndicate (SVS) expands its integration of Chainlink oracle services to include Chainlink Automation — a hyper-reliable and decentralized smart contract automation service.
Chainlink Automation helps decentralize the raffle draw process, perfectly synergizing with our past integration of Chainlink VRF — which continues to provide our community with high assurances that all winners are chosen in a fair and verifiable manner.
Creating Automated Raffles With Chainlink
The SVS Blood Shop is an exclusive, members-only shop where holders can use Blood that they gain in their bi-weekly Blood Bag to enter raffles with prizes that include Macbooks, TVs, and much more.
To enter into these raffles, holders simply have to sign a message on their wallets — a gas-free interaction that removes many of the technical barriers for Web3 users. Chainlink Automation comes into play once the raffle entry period has concluded. In the past, they needed to manually trigger a random number from Chainlink VRF, which then helps draw the winners. Now, with the help of Chainlink Automation, raffle draws are executed on time in a hyper-reliable manner, bringing increased predictability for holders who are eagerly awaiting the results.
About Sneaky Vampire Syndicate
The Sneaky Vampire Syndicate is the product of industry leaders coming together to create something special. As an NFT brand, no expenses were spared to ensure it was backed by the best possible talents in each respective field. With the art designed and brought to life by Migwashere, an artist who previously designed the Bored Ape Yacht Club, the Vampires have an impressive pedigree behind them.
About Chainlink
Chainlink is the industry-standard Web3 services platform that has enabled trillions of dollars in transaction volume across DeFi, insurance, gaming, NFTs, and other major industries. As the leading decentralized oracle network, Chainlink enables developers to build feature-rich Web3 applications with seamless access to real-world data and off-chain computation across any blockchain and provides global enterprises with a universal gateway to all blockchains.
SOURCE:
https://svsnft.medium.com/sneaky-vampire-syndicate-expands-chainlink-integration-to-help-automate-raffle-draws-caa2a0c82cec