BlockAsset To Build On The New Chiliz Chain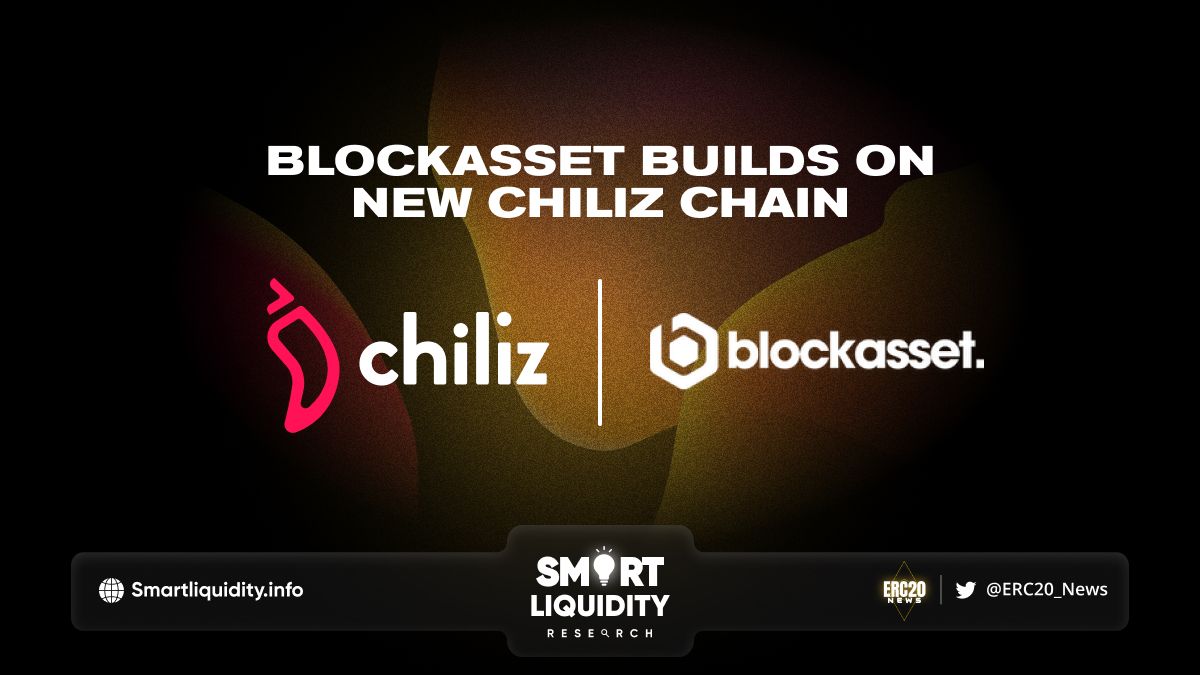 Blockasset will partner with Chiliz Labs, the $50M accelerator and incubator for early-stage blockchain projects, which launched March 1 for companies to build on the new Chiliz Chain for sports and entertainment.
Chiliz, the worldwide blockchain leader for Web3 sports and entertainment, announced today that Blockasset, a sports token firm, has committed to developing on the new Chiliz Blockchain. Chiliz made an equity investment in Blockasset as part of the transaction, joining a list of partners that includes Wayne Rooney and Michael Bisping.
The agreement will see Blockasset become the next cutting-edge project to benefit from Chiliz Labs, the $50M accelerator and incubator program launched on March 1 by Chiliz and Jump Crypto. Chiliz is the creator of Fan Tokens and the Socios.com fan engagement and rewards app, a platform with an ecosystem and audience comprising more than 170 partners across the globe and over 1.8 million wallets.
Chiliz is building the sports and entertainment industry's largest community of fans, brands, and innovative developers to deliver the benefits of a dedicated sports Web3 network. As part of this vision, Chiliz Labs is committed to building an environment for entrepreneurs and developers focused on creating long-lasting, utility-oriented projects.
Chiliz will continue to onboard more enterprise level projects in the coming months. This will include NFT ticketing pilots and Web3 infrastructure partners building for sports and entertainment.
Blockasset has five sold-out NFT collections under its belt, including the record-breaking Blockasset Legends collection featuring Muhammad Ali, Wayne Rooney, Michael Bisping, Alexander Ovechkin and Jonah Lomu, which became the highest-grossing verified sports collection in the world.
Blockasset is now ready to release a new fan token platform for athletes. Sports fans can look forward to official tokens from Blockasset's world-class roster athletes, including UFC superstars Jorge Masvidal, Khamzat Chimaev, Gilbert Burns, Middleweight Champion Alex Pereira and more than 40 athletes. Fans can already sign up to subscribe to the initial athlete token listings through Blockasset's platform.
About BlockAsset
Blockasset is an athlete verified Token platform enabling fans, brands and athletes to connect through cutting-edge Web3 social technology. After building their first development stage on Solana, where $BLOCK was one of the best performing tokens, Blockasset will now move the next development phase of their tokens to the Chiliz Chain, the fastest-growing layer-1 chain for sports and entertainment.
SOURCE:
https://medium.com/chiliz/chiliz-announces-athlete-verified-token-platform-blockasset-as-latest-company-to-build-on-the-new-2f2ba759e6b9