Eleos Labs Brings FailSafe Anti-Theft and Fraud Detection Solutions to Polygon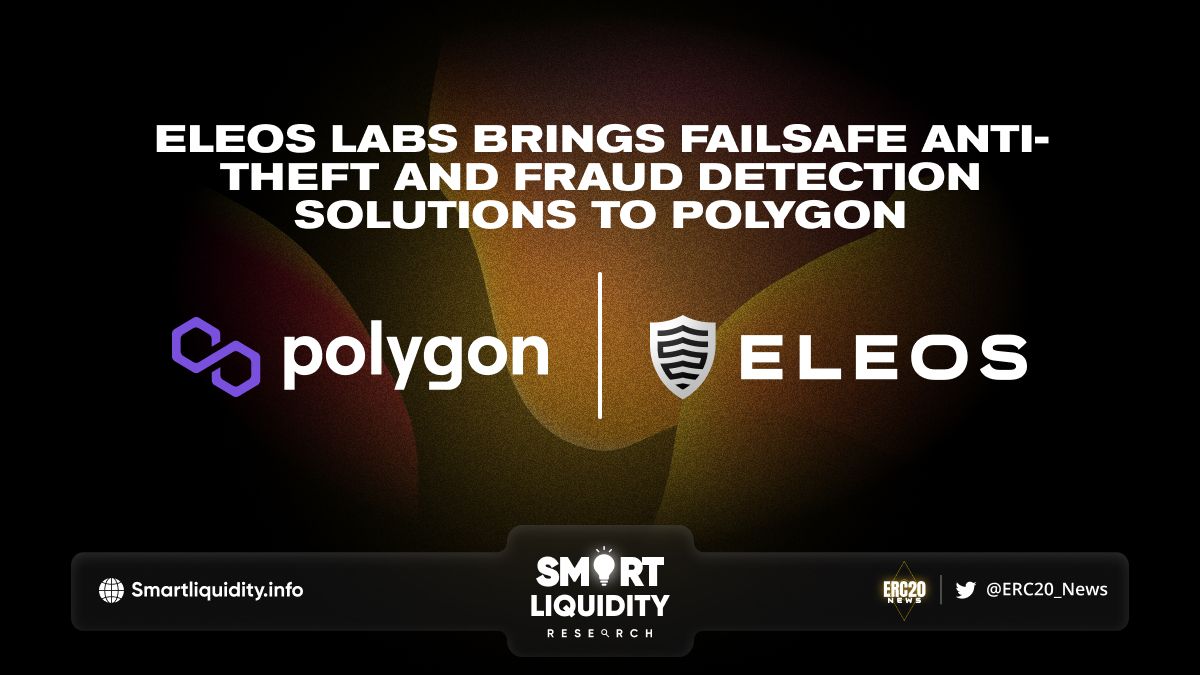 Eleos Labs, a leading Singapore-headquartered Web3 cybersecurity startup, is integrating its FailSafe suite of anti-theft and fraud detection systems to the Polygon network to make everyone's blockchain journeys safer.
The new pilot program is a collaboration with GrabDefence, a proprietary anti-fraud SaaS solution from Southeast Asian superapp Grab. Eleos Labs is leveraging its experience dealing with cybercriminals and money laundering syndicates in Web2 to deploy battle-tested services that protect users from stolen private keys, smart contract hacks, and exploited unlimited ERC-20 approvals.
The "not your keys, not your crypto" ethos prevalent in Web3 is a double-edged sword when it comes to security. Last year saw $3.8 billion of crypto lost to theft and another $5.9 billion to scams, according to Crypto Crime Report by Chainalysis. Because the great power of self-custodying one's own assets comes with an equally great responsibility, every bit of help counts when it comes to being safe online.
FailSafe is designed to ensure that digital assets owned by platforms and their end users are protected against malicious attacks. The solution adopts a defense-in-depth approach that secures assets through multiple layers of security: real-time detection of security risks, reduction of attack surface area and interception of malicious transactions. When a threat is detected, FailSafe swiftly intercepts malicious transactions and ensures assets are moved to safety.
About Eleos Labs
Eleos Labs​ represents a team of cybersecurity experts powering a suite of state-of-the-art security tools designed to enhance the safety of Web3. They are deeply passionate about developing security solutions that can help to create a safer and more secure environment for the growing Internet of Value. This refers to the growing trend of using blockchain technology and digital currencies to facilitate transactions and transfer value in a decentralised manner, aka Web3.
SOURCE:
https://polygon.technology/blog/eleos-labs-brings-failsafe-anti-theft-and-fraud-detection-solutions-to-polygon?utm_source=eleos-blog&utm_medium=blog