Alchemy Pay's Fiat-Crypto Ramp Solution now Available on inPersona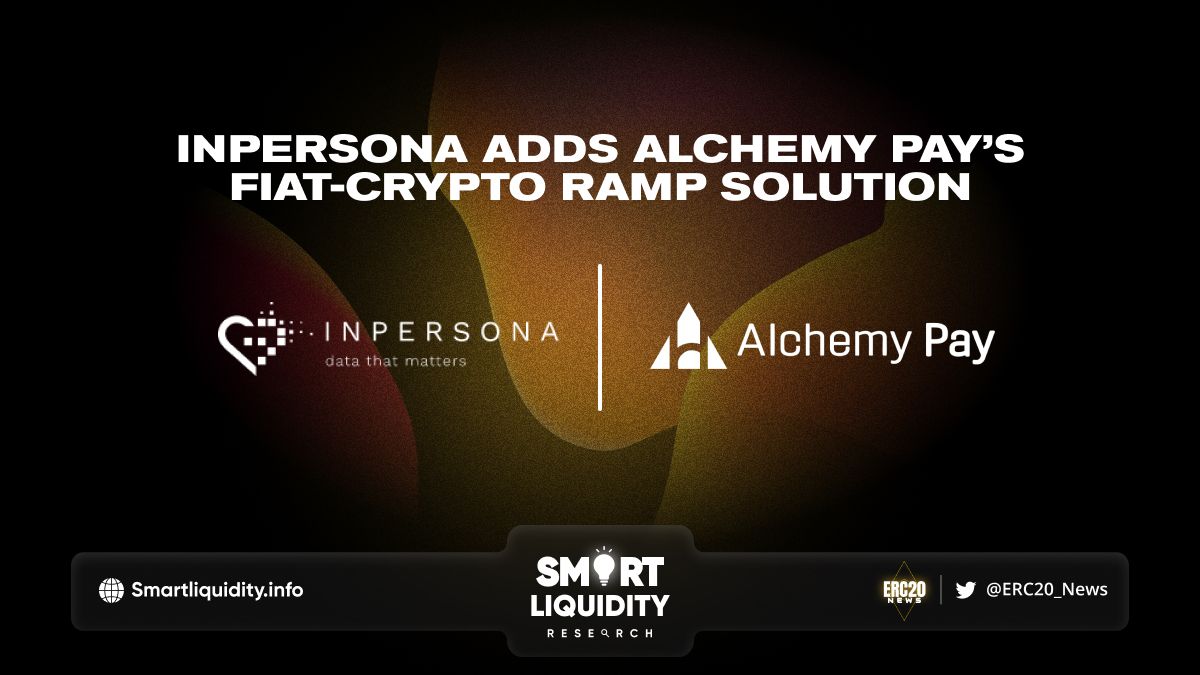 inPersona, a Web3 Metaverse platform with novel HealthFi and SocialFi rewards, has integrated Alchemy Pay's on & off ramp solutions on its platform. This integration means users can pay with their preferred fiat payment methods directly to the platform to seamlessly buy crypto, or sell their crypto in exchange for fiat. Alchemy Pay's NFT Checkout has also been added to inPersona, bringing more direct methods of purchase for NFTs. In addition, Vyvo Smart Chain, in which inPersona is deployed, will also be supported by Alchemy Pay.
The NFT Checkout enables inPersona's users to pay with their Visa and Mastercards, but users can also choose to use local mobile wallets and domestic transfers to purchase NFTs. This function covers the cost of gas fees and purchases, without requiring the user to purchase crypto — making NFTs easy to purchase directly using traditional fiat payment methods.
inPersona is a Web3 dApp on Vyvo Smart Chain built to incentivize healthy lifestyles through wearable technology, and reward users for generating health data. inPersona aims to give its users the power to control and monetize their own health data, fuel scientific research, and help them develop in all areas of health and wellness; all while receiving rewards along the way. This partnership with Alchemy Pay, one of the industry's leading fiat-crypto payment solution providers, will allow the platform to attract and easily onboard new users from around the globe.
About inpersona
inPersona is a Web3 Metaverse platform that incentivizes positive health and lifestyle behavior using wearable technology, together with novel HealthFi and SocialFi reward programs.
About Alchemy Pay
Alchemy Pay is a payment solution provider that makes transactions between fiat (Dollar, Euro, etc.) and crypto (Bitcoin, Ether, etc.) easy, secure, fast, and low cost. Our services make crypto investment, commercial transactions, and crypto and Web3 services easily accessible to consumers and institutions around the world.
SOURCE:
https://alchemypay.medium.com/inpersona-adds-alchemy-pays-fiat-crypto-ramp-solution-5cd8814e443d