Alchemy Pay's On and Off Ramp Solution has been launched by Shido Wallet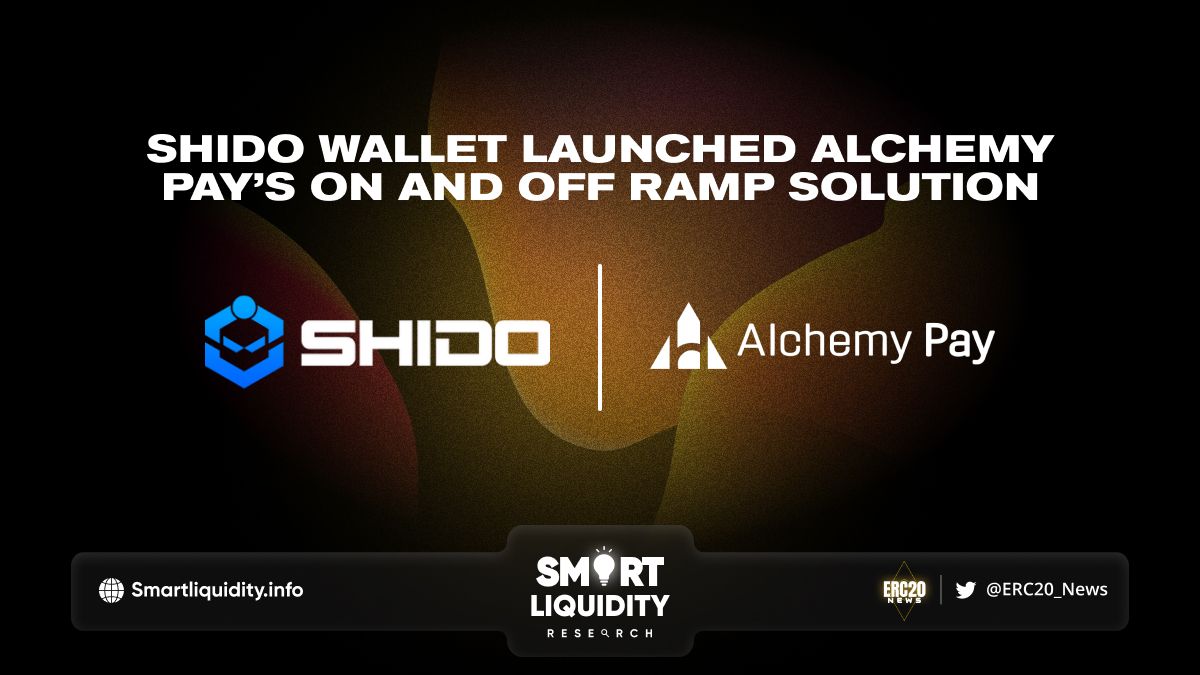 Shido, a full-stack cryptocurrency wallet, has recently announced its integration with Alchemy Pay's on and off ramp solution. Users may utilize their favorite fiat payment methods to directly purchase crypto and fund their wallets, as well as sell crypto for local fiat cash, thanks to the integration. Shido's wallet and ecosystem will become more accessible to both new and seasoned users as a result of this collaboration.
Shido's wallet includes a built-in DEX, cross-chain swap, crypto card, NFT gallery, and bespoke Web3 browser, all accessible from a single location. Its cross-chain DEX combines liquidity from over 200 sources across different networks, allowing users to easily swap between chains without leaving the wallet. The NFT collections can be safely saved and transferred in one location, and the unique Web3 browser allows users to search for and connect to dApps with ease.
About Shido
Shido is a combined ecosystem of next-generation DeFi utilities. Consisting of a DeFi Wallet, DEX, Perpetual DEX, fully functioning crypto card and an incoming blockchain, Shido offers every tool needed within DeFi.
About On & Off Ramp
On-ramps allow you to leave the traditional fiat monetary system and enter into the decentralized, blockchain-based monetary system instead. Off-ramps allow you to leave the decentralized, blockchain-monetary system and enter into the fiat-based monetary system instead.
SOURCE:
https://alchemypay.medium.com/shido-wallet-launched-alchemy-pays-on-and-off-ramp-solution-d1aa96c3e9bd