Alchemy Pay Integrates With Celo On Its Ramp Service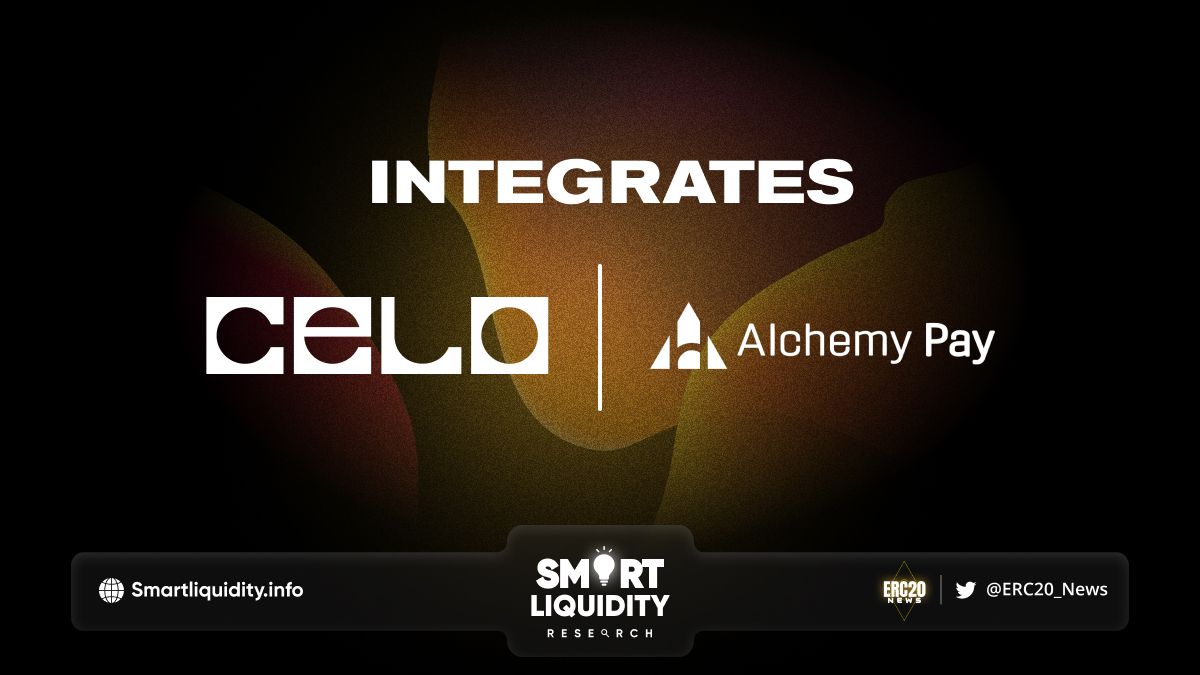 Alchemy Pay will integrate CELO and cUSD into its on ramp solution, allowing users to interact with these digital assets in a compliant and simple manner. With the integration of these assets, Celo's blockchain ecosystem will be accessible, as will the use of DeFi applications on the Celo blockchain.
"Easy-to-access on ramp solutions help enable mainstream adoption of blockchain technology," said Natalie Alfers, Strategic Partnerships at the Celo Foundation. "This integration with Alchemy Pay will help provide greater access to digital assets for everyday people around the world."
"Alchemy Pay is committed to providing our users with the most comprehensive payment solutions that are both secure and convenient," said Robert McCracken, Ecosystem lead of Alchemy Pay. "This integration with Celo demonstrates our commitment to bringing decentralized finance to a wider audience through seamless fiat-to-crypto conversions."
As a leading payment solution provider, Alchemy Pay has been at the forefront of the crypto payment industry, leveraging blockchain technology and traditional fintech experiences to enable fast, secure, and cost-effective cross-border transactions. With years of crypto experience, Alchemy Pay has formed solid partnerships with major networks and services.
About Celo
Celo is a carbon-negative, permissionless, layer-1 protocol with a rich ecosystem of global partners building innovative Web3 applications within the DeFi, ReFi, and NFT sectors on Celo. Accessible to anyone with a mobile phone, Celo launched on Earth Day in 2020. The open source Celo mainnet supports 1,000+ projects created by developers and artists located around the world.
About Alchemy Pay 
Alchemy Pay has an unparalleled worldwide reach that spans across 173 countries, enabling the purchase of cryptocurrency using various payment methods such as Visa, Mastercard, regional mobile wallets, and domestic transfers. With over 300 fiat payment channels available, their payment options are not limited to just credit cards, but also include access to local mobile wallets for easy checkout.
SOURCE:
https://alchemypay.medium.com/alchemy-pay-integrates-with-celo-on-its-ramp-service-c90453f0fa7b