Stella Integrates Chainlink Price Feeds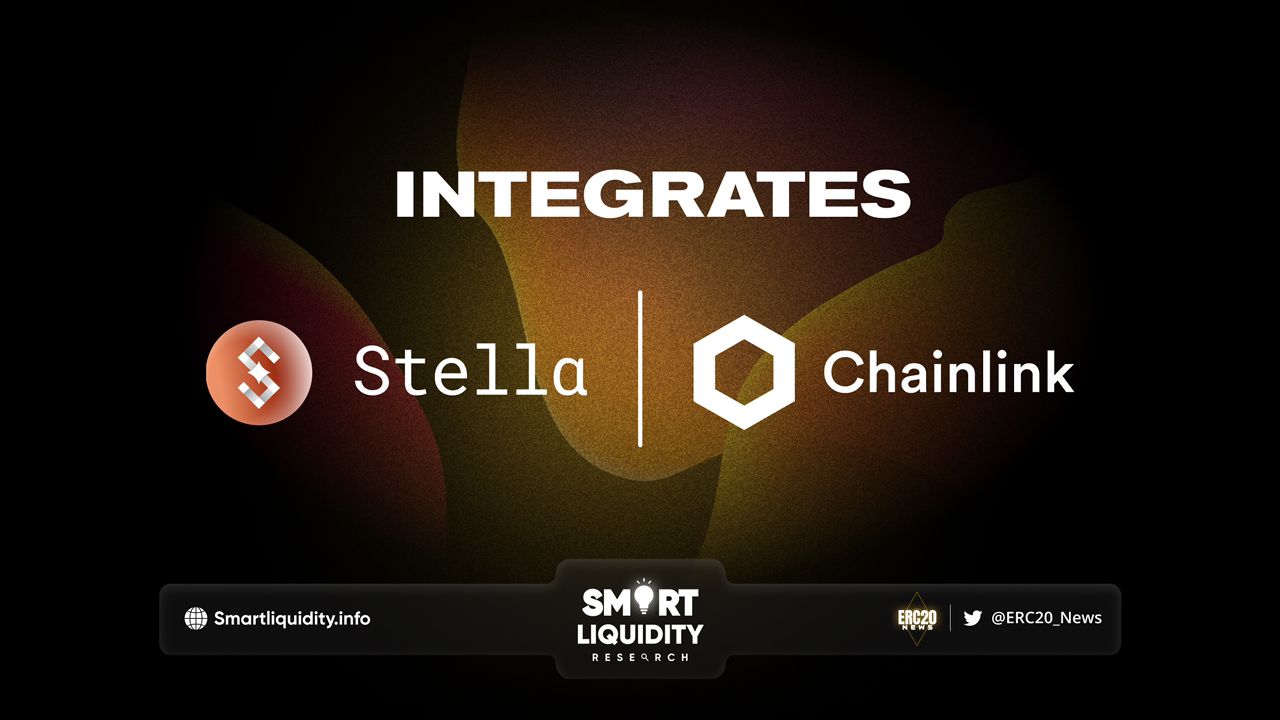 Stella, a leveraged strategies protocol with a 0% borrowing cost, has integrated Chainlink Price Feeds on the Arbitrum mainnet. Stella has access to high-quality, tamper-proof price feeds essential to fuel lending and leveraged strategies by integrating the industry-leading decentralized oracle network. This would provide users greater comfort that DeFi plans are supported by tamper-proof market data.
Stella's initial integration involves the use of the following Chainlink Price Feeds: ETH/USD, ARB/USD, USDT/USD, USDC/USD, and BTC/USD. They chose Chainlink because its infrastructure is seamless to integrate and time-tested in production.
Stella's mission is to redefine how leveraged DeFi works. DeFi needs a good leverage system in order to drive more usage to DEXs and money markets, the fundamental building blocks of DeFi. With the growing usage of these fundamental primitives, new innovations and more protocols can arise and tap into the deep liquidity and robust foundation. Stella's zero-cost borrow system and Pay-As-You-Earn model, for the first time, align incentives between borrowers and lenders, presenting a new and better way for leveraged DeFi — a way where one party does not lose when the other party gains.
In order to help secure DeFi strategies, Stella needed access to fresh asset prices that are supplied directly on-chain in a highly reliable manner. Fair market asset prices should reflect a volume-weighted average from all trading environments. Thus, it is best to make use of an oracle network to fetch aggregated price data off-chain and deliver it on-chain.
About Stella
Stella is a leveraged strategies protocol with 0% cost to borrow.
At Stella, users can take leverage on supported DeFi strategies without paying any borrowing cost. Lenders can earn real yield shared from the borrowers as a lending APY, the more the borrowers get, the more the lenders earn. Users can access on-chain leveraged strategies with 0% cost to borrow that have high yield potential and capital efficiency.
About Chainlink
Chainlink is the industry-standard Web3 services platform that has enabled trillions of dollars in transaction volume across DeFi, insurance, gaming, NFTs, and other major industries. As the leading decentralized oracle network, Chainlink enables developers to build feature-rich Web3 applications with seamless access to real-world data and off-chain computation across any blockchain and provides global enterprises with a universal gateway to all blockchains.
SOURCE:
https://medium.com/@stellaxyz_/stella-integrates-chainlink-price-feeds-to-help-secure-leveraged-defi-strategies-ab64b171086d