PoodleFi Integrates Chainlink VRF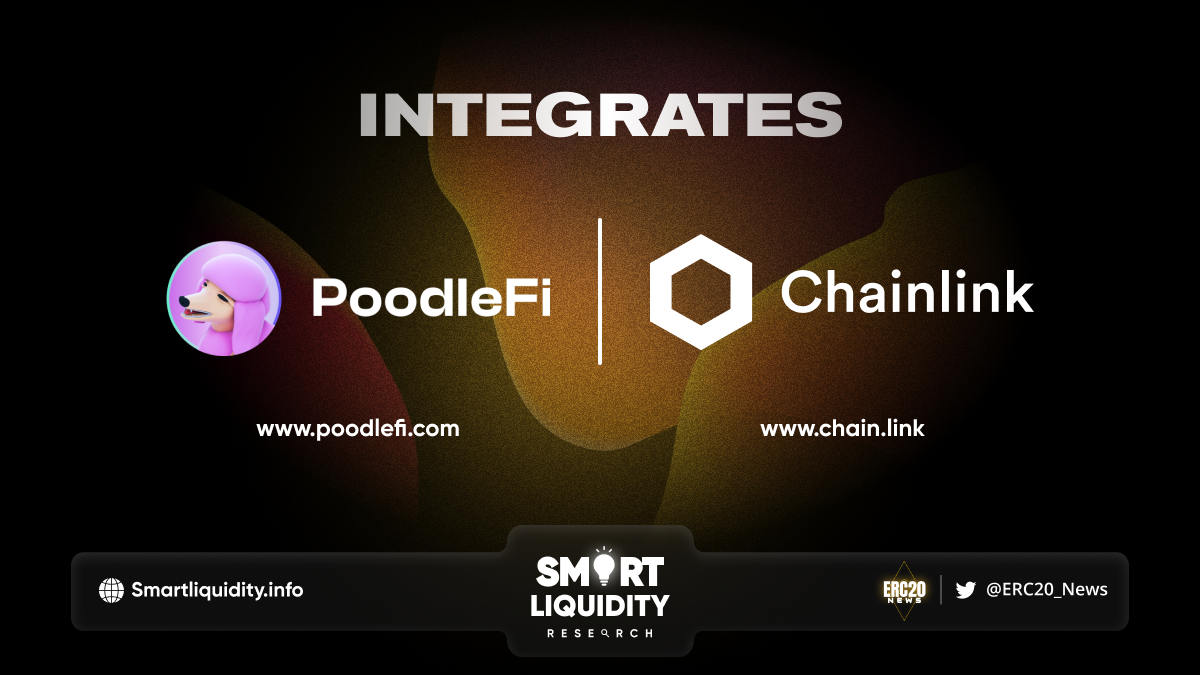 PoodleFi — a DeFi project with features like Swap, NFTs, Staking, Farming, and Marketplace — has integrated Chainlink Verifiable Random Function (VRF) on BNB Chain mainnet. By integrating the industry-leading decentralized oracle network, we now have access to a tamper-proof and auditable source of randomness needed to help randomize our NFT mint. Ultimately this creates a more exciting and transparent user experience, as users can rest assured that the PoodleFi NFT collection is underpinned by verifiable, tamper-proof randomness.
PoodleFi prioritizes launching the Dex Swap feature and releasing the first NFT collection for users to have an enjoyable experience. We will launch the Staking feature in October to allow users to utilize their NFTs effectively.
To help randomize the PoodleFi NFT collection mint, Chainlink needed access to a secure random number generator (RNG) that any user could independently audit. However, RNG solutions for smart contracts require several security considerations to prevent manipulation and ensure system integrity. For instance, RNG solutions derived from blockchain data like block hashes can be exploited by miners/validators, while off-chain RNG solutions derived from off-chain APIs are opaque and don't provide users with definitive proof about the integrity of the process.
Chainlink VRF works by combining block data that is still unknown when the request is made with the oracle node's pre-committed private key to generate both a random number and a cryptographic proof. The PoodleFi smart contract will only accept the random number input if it has a valid cryptographic proof, and the cryptographic proof can only be generated if the VRF process is tamper-proof. This provides their users with automated and verifiable assurances directly on-chain that the PoodleFi NFT mint is provably fair and was not tampered with by the oracle, outside entities, or the PoodleFi team.
About Chainlink
Chainlink is the industry standard for building, accessing, and selling oracle services needed to power hybrid smart contracts on any blockchain. Chainlink oracle networks provide smart contracts with a way to reliably connect to any external API and leverage secure off-chain computations for enabling feature-rich applications. Chainlink currently secures tens of billions of dollars across DeFi, insurance, gaming, and other major industries, and offers global enterprises and leading data providers a universal gateway to all blockchains.
PoodleFi is an all-round financial service group dedicated to providing customers with safe, easy and equitable financial services.
Their commitment is to provide an exceptionally smooth online experience while meeting the needs of our users. Whatever you need, the technologies are thoroughly tested at PoodleFi, through rigorous pre-launch testing to ensure the security of your users and the safety of your assets.
SOURCE: