Angry Polar Bears Integrates Chainlink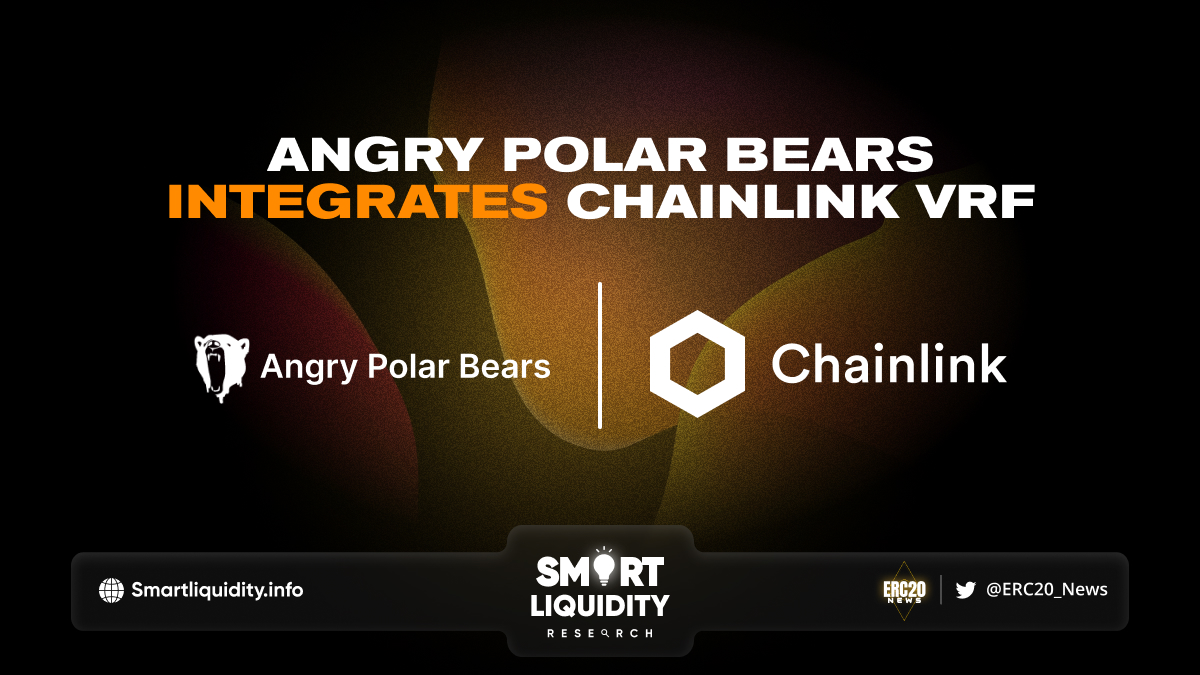 Angry Polar Bears (APB) — an enterprise launchpad ecosystem for Web3 — has integrated Chainlink Verifiable Random Function (VRF)on Polygon mainnet. By integrating the industry-leading decentralized oracle network, we now have access to a tamper-proof and auditable source of randomness needed to mint APB NFTs and NFTs for related projects. Ultimately this creates a more exciting and transparent user experience, as users have higher assurances of a fair minting process for membership NFTs.
About Chainlink
Chainlink is the industry-standard Web3 services platform that has enabled trillions of dollars in transaction volume across DeFi, insurance, gaming, NFTs, and other major industries. As the leading decentralized oracle network, Chainlink enables developers to build feature-rich Web3 applications with seamless access to real-world data and off-chain computation across any blockchain and provides global enterprises with a universal gateway to all blockchains.
About Angry Polar Bears NFT Project
The Angry Polar Bears (APB) NFT project helps companies build Web3 communities. We continue to support companies with a variety of NFT-related technologies and community marketing. In addition to APB, we have created projects such as Angry Whales Club, a community for marine environment, and Universea, a community for donation activities. We have over 60 organizations and corporate partnerships. We are now preparing the Web3 Community Build Service to support more businesses.
🔽DETAILS:
https://medium.com/angry-polar-bears/angry-polar-bears-integrates-chainlink-vrf-to-help-randomize-the-nft-minting-process-f602a3e388ad