Perp88 Integrates Chainlink Price Feeds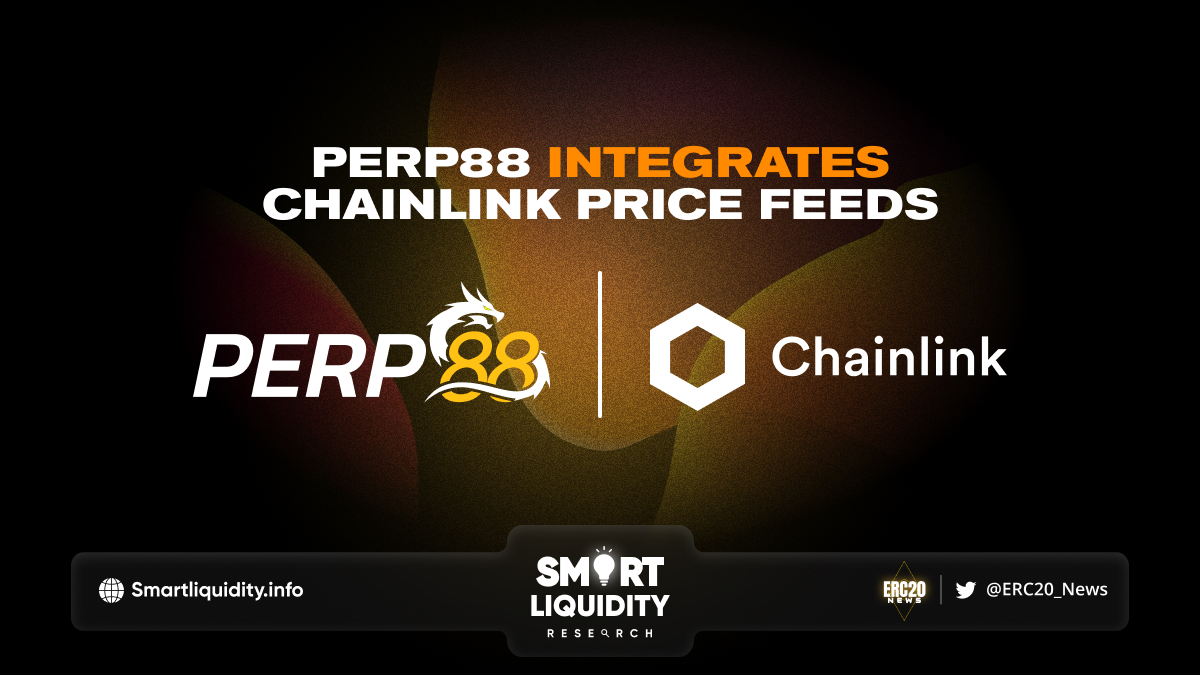 Perp88 — a decentralized spot and perpetual exchange — has integrated Chainlink Price Feeds on Polygon mainnet. By integrating the industry-leading decentralized oracle network, Perp88 now has access to high-quality, tamper-proof price feeds needed to determine asset prices used within spot trading, leveraged trading, and deposits or withdrawals within liquidity pools. This provides our users with stronger assurances that Perp88 uses the most up-to-date asset prices when facilitating trades or swaps.
Our initial integration involves the use of the following Chainlink Price Feeds: BTC/USD, ETH/ USD, MATIC/USD, USDT/USD, and USDC/USD. We chose Chainlink as our go-to oracle solution because its infrastructure is seamless to integrate and time-tested in production. Chainlink already helps secure leading DeFi protocols responsible for tens of billions of dollars in smart contract value, maintaining robust security and high availability even amidst unexpected events, such as exchange downtime, flash crashes, and data manipulation attacks via flash loans.
About Chainlink
Chainlink is the industry-standard Web3 services platform that has enabled trillions of dollars in transaction volume across DeFi, insurance, gaming, NFTs, and other major industries. As the leading decentralized oracle network, Chainlink enables developers to build feature-rich Web3 applications with seamless access to real-world data and off-chain computation across any blockchain and provides global enterprises with a universal gateway to all blockchains.
🔽DETAILS:
https://medium.com/perp88/perp88-integrates-chainlink-price-feeds-to-help-secure-leveraged-trading-features-and-0-price-817eb09e9619