MixMarvel Partners with PlatON Project NiftyIN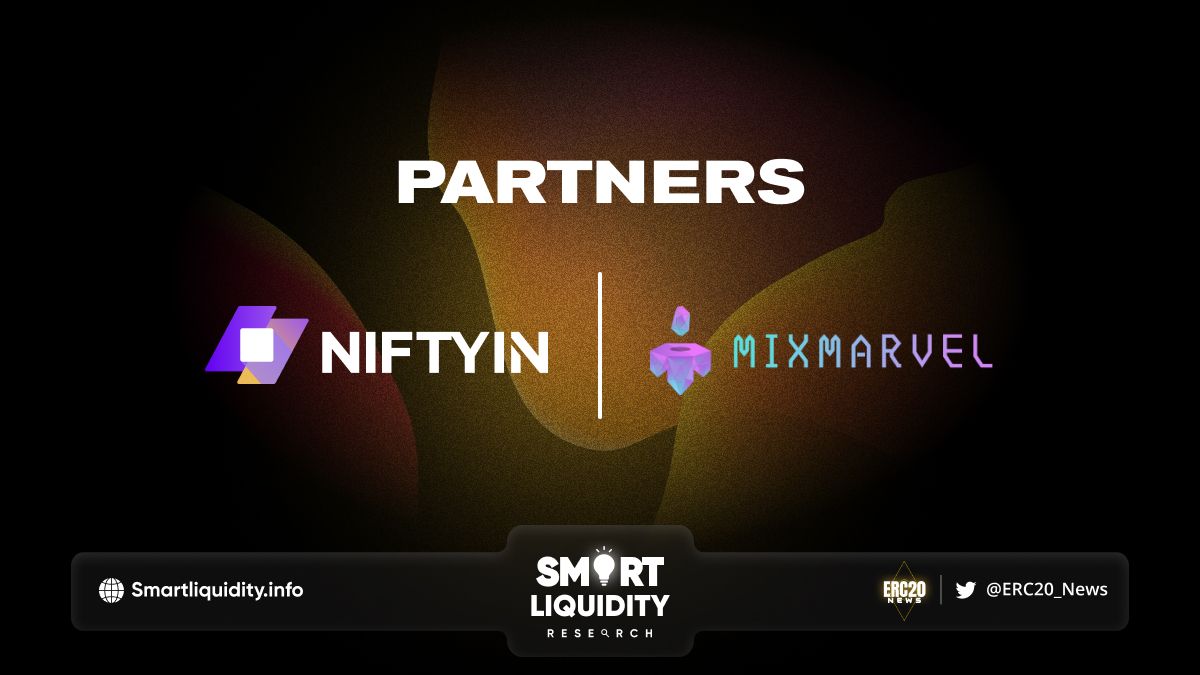 MixMarvel is delighted to announce a new strategic partnership with NiftyIN, a PlatON project that provides integrated development tools and API services, in forging a better gaming experience for DeHeroGame, MetaCene, as well as the larger MixMarvel community of players, creators, developers, and beyond.
Why NiftyIN?
NiftyIN is a platform of smart aggregation tools that pivots on NFT and GameFi. With a wide range of services covering no-code NFT issuance and minting, plus tools for GameFi development and operations, NiftyIN allows users to convert their artwork and game assets into NFTs and enables quick mint and easy launch with low cost and high efficiency.
By empowering GameFi project developers and NFT users, NiftyIN also offers new monetization opportunities, reshapes the value of art and GameFi assets, and accelerates the Web2 transformation. With NiftyIN, every player can be an NFT artist and sail easily through the GameFi world.
What to Expect?
MixMarvel and NiftyIN will initially focus their joint efforts on NFTs of exciting Web3 game projects, such as DeHeroGame and MetaCene.
Partnership Outlook
Both MixMarvel and NiftyIN are confident that, the two parties will integrate their respective advantages and technical capabilities to add to the liquidity and variety of the NFTs, benefit both MixMarvel and NiftyIN's ecosystem, and build up a more creative and amusing gaming experience that will appeal to mass Web2 and Web3 players.
About MixMarvel
MixMarvel is the world's leading blockchain content-incubation platform and creators community. By in-depth exploring the open world and integrating world-renowned IP with high-quality content, MixMarvel connects investors and mass users through asset distribution, content publication, DeFi tools, infrastructure, community co-creation, and other diversified scenarios in a new ecosystem of dapps.
About NiftyIN
As a smart aggregation platform focusing on GameFi and NFT, NiftyIN provides development tools and API services required in turning game assets and artworks into NFTs, innovating GameFi features, and integrated operation, thus lowering the barrier to the Web3 space for Web2 players. While empowering GameFi project developers and NFT users, the platform offers new profit-making opportunities and reshapes the value of artworks and GameFi assets.
SOURCE:
https://medium.com/mixmarvel-official-blog/mixmarvel-reaches-strategic-partnership-with-platon-project-niftyin-f56ed9ee8c4c