Ariadne Integrates Celer Inter-chain Messaging Framework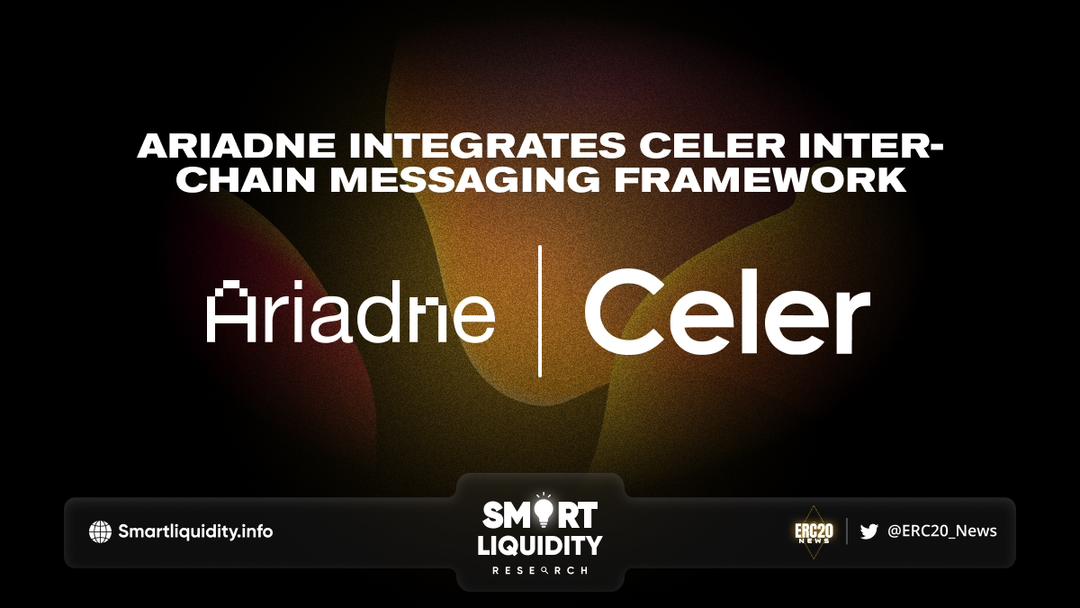 Celer Network is thrilled to announce that Ariadne, a cross-chain yield farming platform, has successfully integrated with the Celer Inter-chain Messaging (Celer IM) framework. This integration marks a significant milestone for their users as it will enable users to seamlessly enter and exit yield farming opportunities across multiple blockchains, including Polygon, Optimism, BNB Chain, and Fantom.
With the integration of Celer IM, Ariadne users can now interact with the platform from any supported chain with just a single click. This is made possible through Celer's fast and secure messaging framework that enables seamless communication between different blockchains. With Celer IM, users can enter and exit yield farms without having to deal with the complexity of normal cross-chain transactions, like slippage. In addition, Celer IM provides an optimized user experience that simplifies the entire process of yield farming. This means that users can easily switch between different yield farming opportunities without worrying about transaction fees, delays, or other technical challenges. With the power of Celer IM and Ariadne, yield farming has never been more accessible and convenient for users across multiple blockchains.
Celer Network hopes to ensure the Ariadne ecosystem will be vibrant and thrive, and they are looking forward to seeing how developers and users will use Celer's tech stack in the future!
About Celer Network
Celer is a blockchain interoperability protocol enabling a one-click user experience accessing tokens, DeFi, GameFi, NFTs, governance, privacy solutions and more across multiple chains. Developers can build inter-chain-native dApps using the Celer Inter-chain Message SDK to gain access to efficient liquidity utilization, coherent application logic, and shared states. Users of Celer-enabled dApps will enjoy the benefits of a diverse multi-blockchain ecosystem with the simplicity of a single-transaction UX, all from a single chain.
About Ariadne
Ariadne is a cross-chain DeFi protocol that gives you access to automated cross-chain farming in just a few clicks and allows you to save on the costs of gas and swaps.
Ariadne gives you the ability to invest in the most profitable farms and execute more complex strategies all while staying on the blockchain of your choice.
SOURCE:
https://blog.celer.network/2023/03/28/ariadne-integrates-celer-inter-chain-messaging-framework-for-cross-chain-yield-farming/