Alchemy Pay's Fat-Crypto Ramp Solution Deployed on CoinW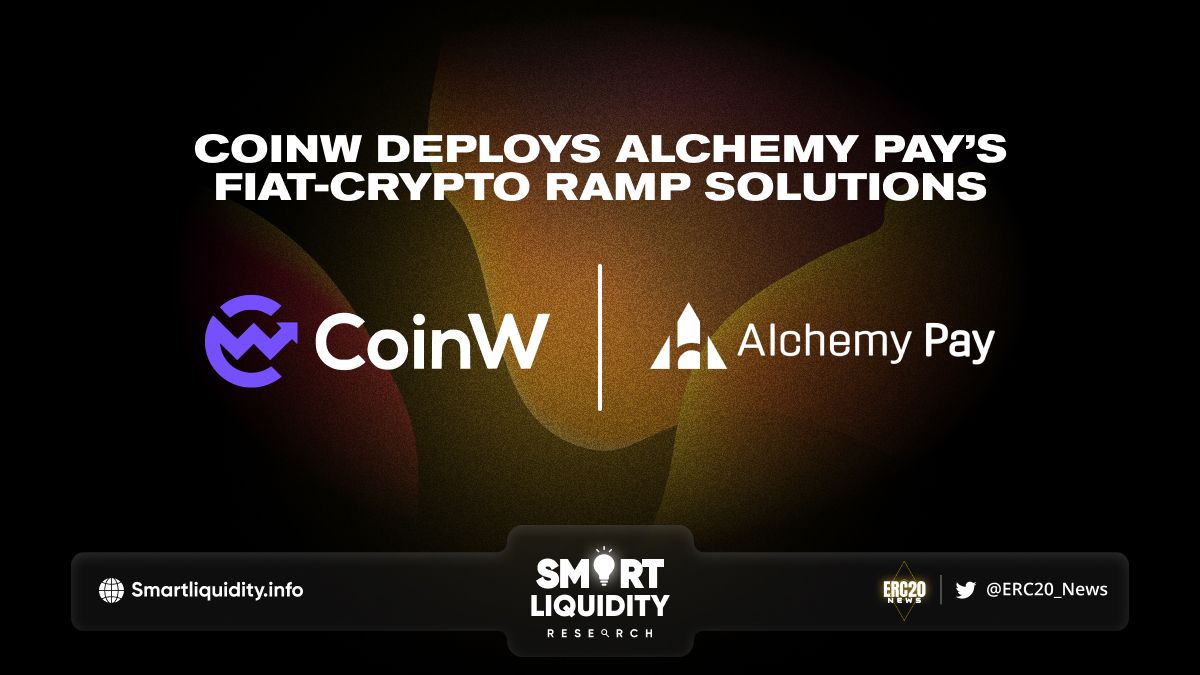 CoinW has implemented Alchemy Pay's fiat-crypto ramp solution on its platform, allowing CoinW users to smoothly transfer between fiat and cryptocurrency using their chosen payment methods. The ramp integration allows the general public to easily access CoinW and facilitates both crypto purchase and sale.
Alchemy Pay's payment ramp currently serves 173 countries, accepting Visa and MasterCard deposits as well as various popular fiat mobile wallets in emerging regions.
In terms of off ramp, users can take advantage of Alchemy Pay's service, which offers simple offboarding from crypto to fiat with remittance options to bank accounts in 50+ fiat currencies.
Alchemy Pay's payment network now provides a D2C (Direct to Customer) solution through its ramp solution. The ramp enables buying and selling crypto with domestic local currency as simple as an Amazon or eBay transaction.
About CoinW
CoinW has served over 7 million users in 120+ countries and has first-layered liquidity of over $10 billion after five years of effective operation. CoinW has been adhering to the principle of "empowering blockchain technology and financial transformation" and "helping users to increase wealth" since its inception, and it is committed to the mission of realizing global financial freedom and inclusiveness, leading the new trend of the crypto asset industry, and promoting blockchain technology and crypto assets to connect the world and the future.
About Alchemy Pay
Founded in Singapore in 2018, Alchemy Pay is a payment gateway that seamlessly connects crypto and global fiat currencies for businesses, developers, and users. Alchemy Pay's on & off ramp solution and NFT checkout is integrated via plugin or API. It provides platforms and token issuers with an easy onboarding from fiat currency to crypto. Alchemy Pay supports payments from 173 countries with Visa, Mastercard, Apple Pay, Google Pay, regional mobile wallets, and domestic bank transfers, with a focus on emerging markets.
Its real-world crypto payment solutions facilitate payments for Binance Pay, Solana Pay and Crypto.com Pay, and e-commerce merchants in 70+ countries. The Alchemy Pay token ACH is an ERC-20 and BEP-20 on Ethereum and Binance Chain.
SOURCE:
https://alchemypay.medium.com/coinw-deploys-alchemy-pays-fiat-crypto-ramp-solutions-d81e18b793e3