Cega Launches on Arbitrum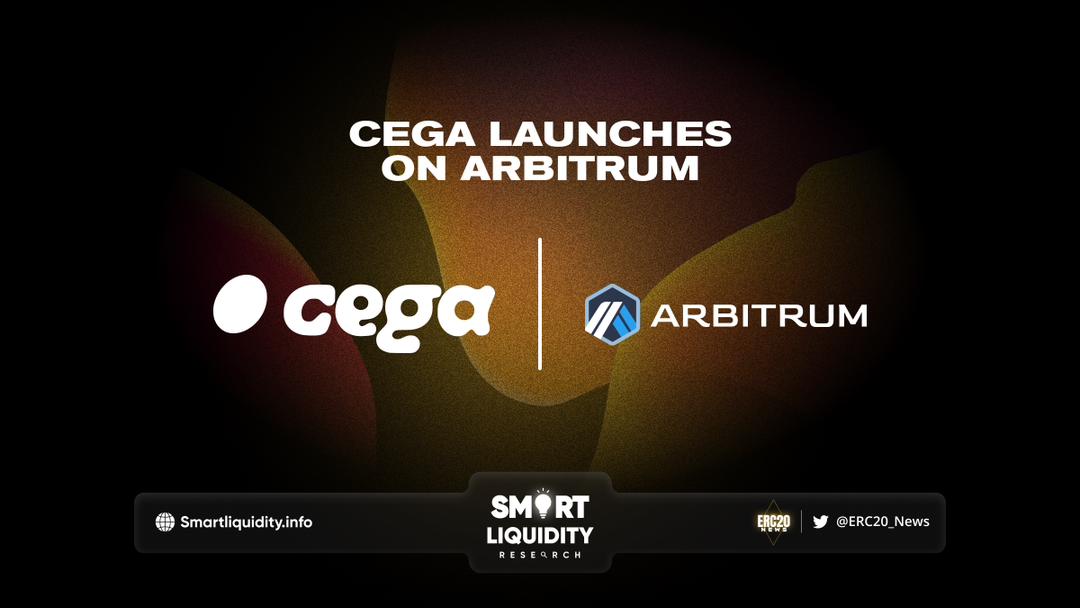 Cega debuts on Arbitrum. This expansion strengthens Cega's position in the cutting-edge DeFi area by bringing their distinctive structured investments solution to the increasing Arbitrum community. Using Cega's new strategic option structures, Arbitrum users may now create safer, higher yields on their USDC assets.
The Co-founder and CEO of Cega has the following to say:
"Our expansion into the growing Arbitrum ecosystem signifies a proud step forward for Cega in the DeFi ecosystem. Arbitrum's strong DeFi community fosters a favorable environment for Cega to enter and bring foundational options capabilities as well as cutting-edge derivatives primitives. Cega's products will help users on Arbitrum gain access to a new kind of return with a strong reward. We're looking forward to providing Arbitrum users with access to safer, structured investments." — Arisa Toyosaki, Co-founder and CEO of Cega.
In celebration of Cega's Arbitrum launch, they're also introducing the L2 vault strategy, featuring ARB and OP tokens. Users stake USDC stablecoin to earn USDC yield with an estimated APY of up to 63% APY, downside protection of 50%, and strong backtesting results indicating a low probability (5% chance) to risk losses on invested principal. The L2 vault is a strong solution for those in the Arbitrum community seeking a diversified, risk-managed approach to earning high yields in DeFi while fundamentally supporting the growth of layer 2 blockchains.
About The Arbitrum Foundation
The Arbitrum Foundation, founded in March 2023, supports and grows the Arbitrum network and its community with secure scaling solutions for Ethereum. The Foundation oversees the $ARB token and governance structure as well as the Arbitrum Security Council. An Optimistic Rollup, Arbitrum One provides ultra-fast, low-cost transactions with security rooted on Ethereum. Launched in August 2021, the Arbitrum One mainnet beta is EVM-compatible to the bytecode level and has 65%+ TVL in the L2 segment, with 400+ DeFi and NFT projects are live in the ecosystem to date.
About Cega
Cega is a decentralized structured investments protocol that helps investors earn high fixed yield on their USDC stablecoin. Cega strategies deliver yield enhancement, principal protection, and more, to an investor's diversified DeFi portfolio. Now accessible on Ethereum, Solana, and Arbitrum.
SOURCE:
https://cegafi.medium.com/cega-launches-on-arbitrum-aab2963c4691