Qoda Integrates DIA's Oracle Feeds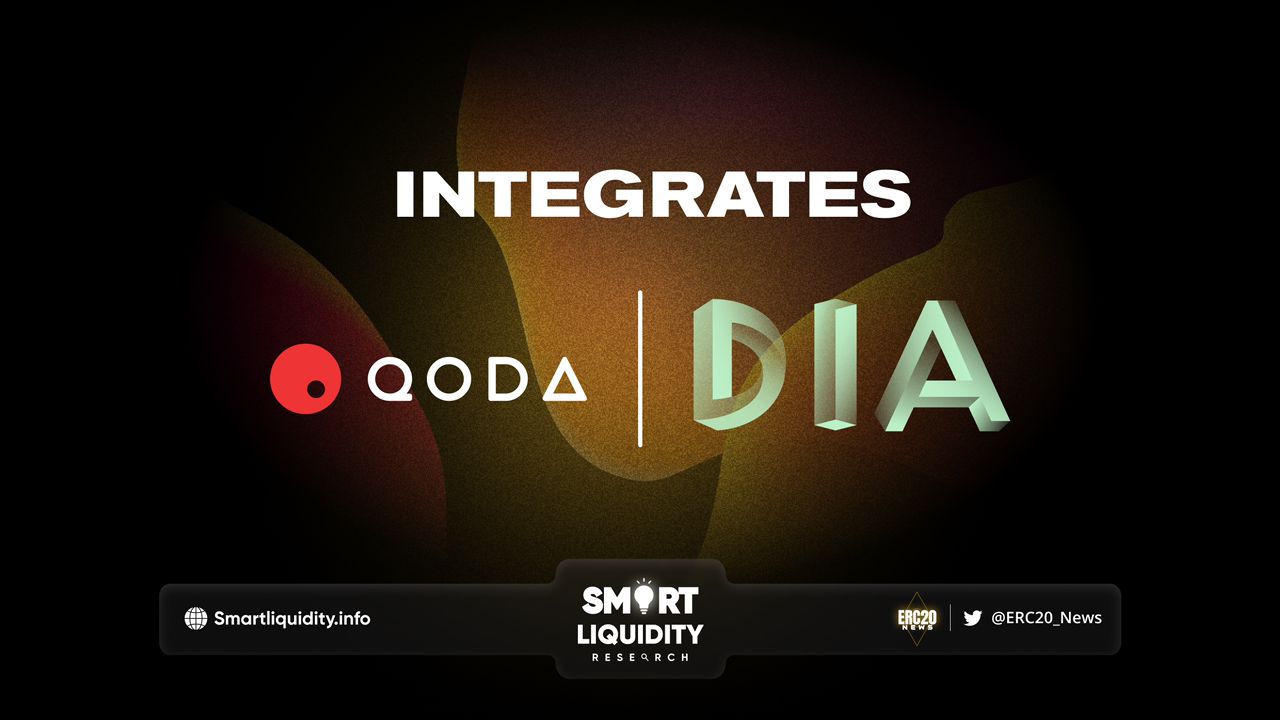 Qoda has officially integrated DIA's oracle feeds into its lending and borrowing platform. This integration amplifies Qoda's commitment to expanding the range of crypto assets available for use, transforming the way digital assets are used in DeFi.
This integration gives Qoda access to a diverse array of on-chain price data, enabling users to deposit collateral, lend, and borrow assets typically unavailable on other fixed-income dApps.
To support a broad range of digital assets on its platform, Qoda requires accurate and real-time data feeds delivered on the Moonbeam network as an oracle smart contract. Hence, the integration of DIA oracles includes:
Live Price Feeds for Digital Assets
Qoda's smart contracts use DIA's oracle feeds to obtain up-to-date and accurate price data for a diverse range of assets including ASTR, ACA, and D2O. This ensures the proper accounting of risk and enhances Qoda's creditworthiness as users must over-collateralize to initiate borrow positions in our markets.
DIA's oracle feeds provide Qoda with a fully transparent and customizable oracle solution. This arrangement enables Qoda to tailor the feeds to best match their application's needs and to build resilient price feeds for the selected tokens.
About DIA
DIA redefines oracles on 30+ L1/L2s: Fully customisable, unmet asset coverage, 100% transparent. Enabling new primitives for DeFi, NFTfi and GameFi.
DIA's data feeds are fully customized with regards to the mix of sources and methodologies, resulting in tailor-made, high-resilience feeds and thereby setting a new paradigm for oracles.
About Qoda
Qoda is a decentralized loan exchange with several key features such as an on-chain order book for lending/borrowing, isolated collateral-tier vs market-tier assets, repayment redemption ratio and many more. These features give users more control and flexibility over their crypto portfolio.
Qoda aims to broaden the spectrum of crypto assets used in lending/borrowing beyond popular assets like USDC, ETH, and BTC. Its pursuit of this goal has led to a fruitful collaboration with DIA, an oracle provider specializing in the creation of reliable price oracles for long-tail assets.
SOURCE:
https://medium.com/dia-insights/partnership-with-qoda-7e8e087b04d